Examples Of Bulletproof Security In Healthcare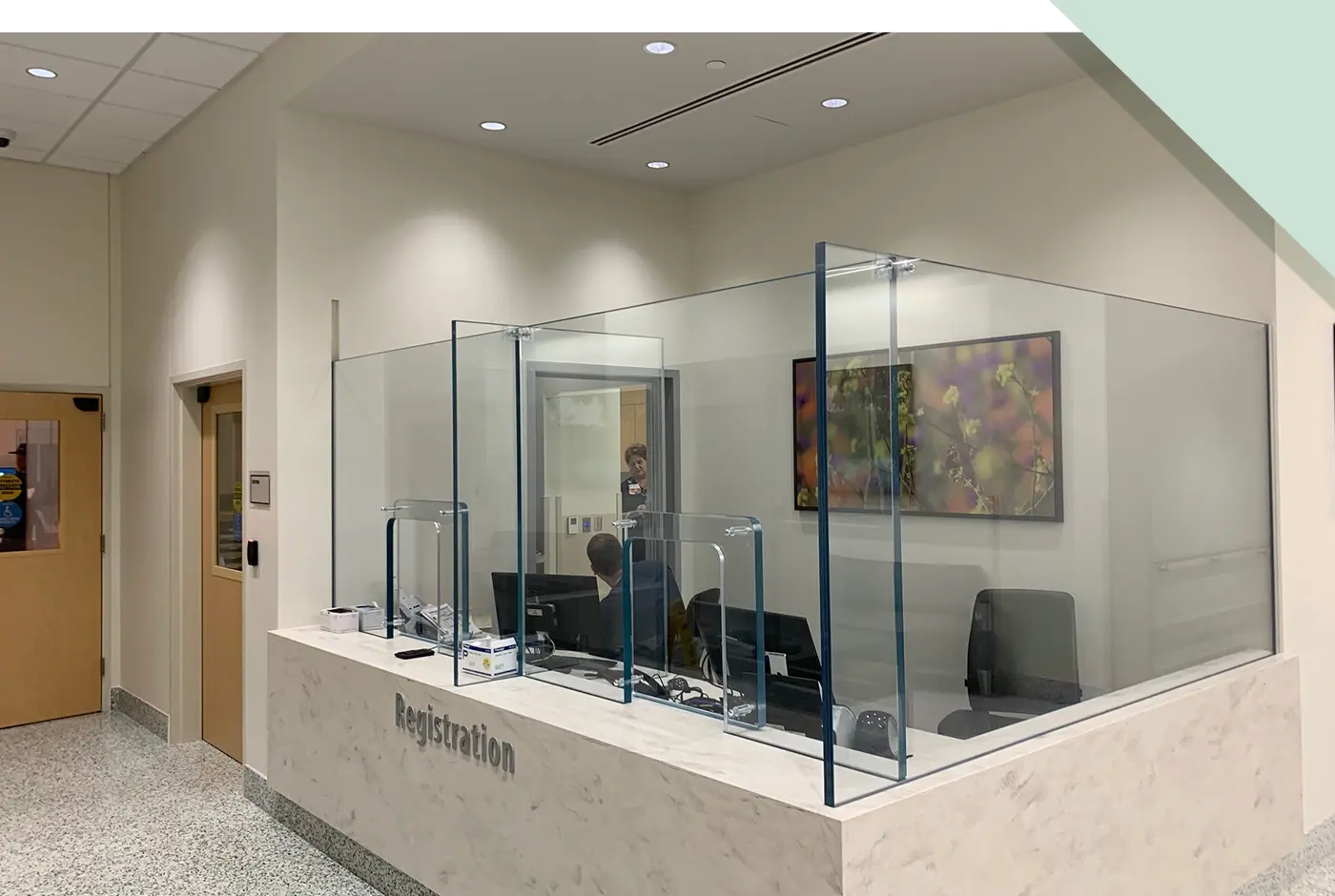 THE HEALING CENTER OF SAN DIEGO
The Healing Center of San Diego, a pain management facility, needed a bulletproof barrier system implemented in a short time frame. The barrier and surrounding materials had to achieve four main objectives: Provide a high-end, professional setting for patients that fit the upscale neighborhood and medical complex, Enable better access control for the facility, Improve visibility for employees to ensure their safety, Meet ballistic security requirements from the local Sheriff. The design had to reflect a light airy feel without sacrificing security, which posed quite a challenge because of the limited space. Total Security Solutions (TSS) worked with Element Construction to design and implement a system that achieved all of these goals. Most importantly, TSS installed multiple access control points that linked the showroom, the administrative area, and the lobby, as well as supplied ballistic fiberglass to Element Construction for the storefront walls. The project, which was completed in just three weeks, utilized UL-rated Level 1 acrylic glass and a UL-rated Level 3 Aluminum ballistic framing system.
MEMORIAL MEDICAL CENTER
One of the unique characteristics of the Memorial Medical Center project was the level of complexity surrounding the use of ballistic glass-clad polycarbonate. Though it's extremely strong and holds up well in high traffic areas, glass-clad polycarbonate can be a difficult and unforgiving material to use. In this particular application, the material needed to be mitered and polished very carefully. Further challenges presented themselves with the installation process as Memorial Medical Center operates on a 24/7 schedule for the emergency desk. Total Security Solutions was able, however, to implement this complex material with minimal disruption to the emergency desk services.
CAROLINA MEDICAL CENTER
When it comes to total security solutions, TSS is the expert in bullet-resistant barriers. While Total Security Solutions does not handle access control, we are able to coordinate and liaise with other vendors to ensure that the overall client needs are met. In this case, the Carolina Medical Center required automatically activated bullet resistant doors that were also handicap accessible. The TSS team worked very carefully with the hardware manufacturer to ensure that the finished product not only operated as required, but installed seamlessly. This component of the project was only one aspect of the overall effort. The Total Security Solutions' team also retrofitted 45 exterior first floor windows which required coordinating with the building contractor responsible for additional renovations.