Examples of Bulletproof Security for Utility Offices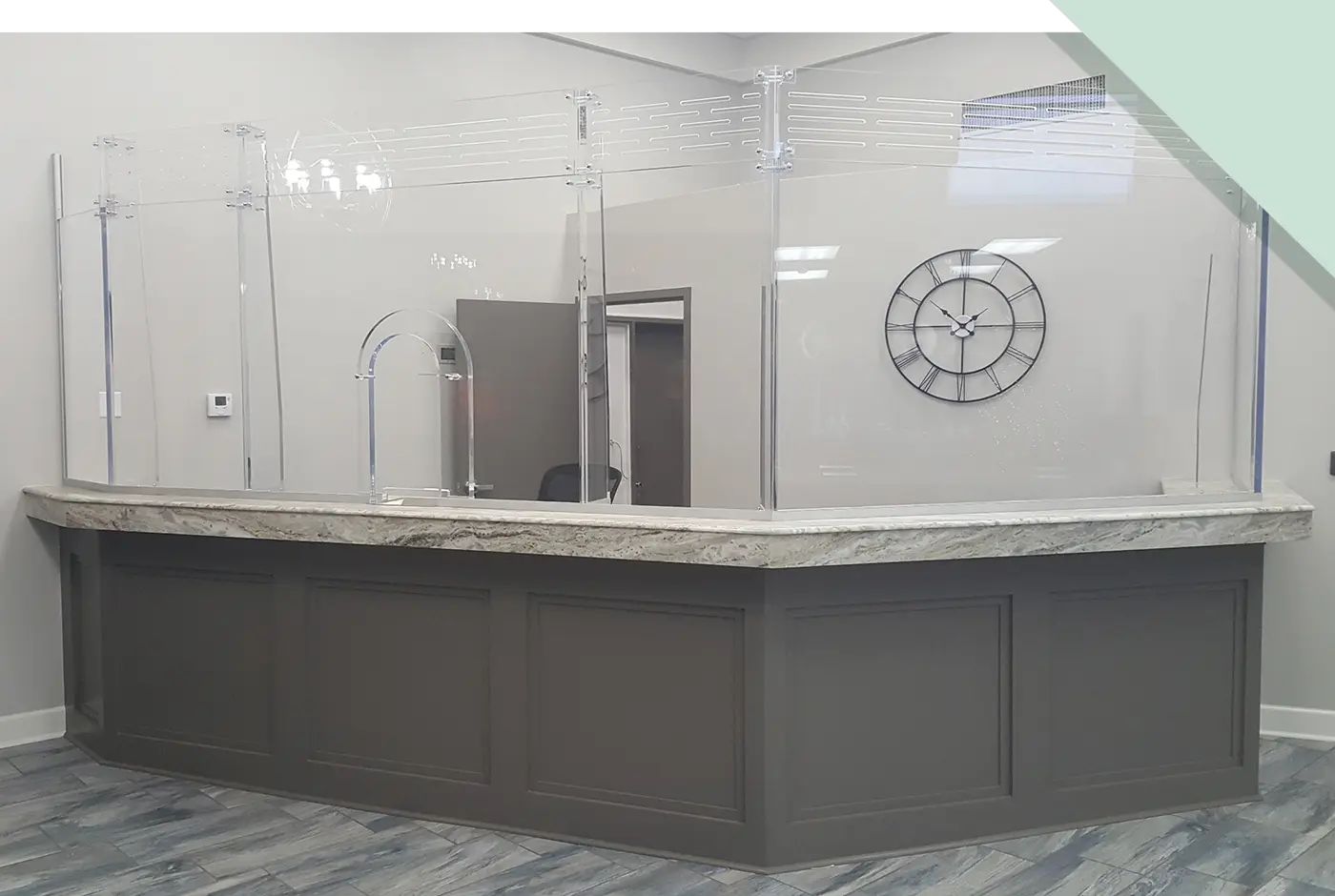 PIEDMONT ELECTRIC - NORTH CAROLINA
The Harris County Jail boasts a large and complex free-standing store front system that makes a statement to all who enter. Some of the more notable features of this bullet-resistant system are its height and the related side anchoring solution. The barrier is approximately 12' high and supported at the ends rather than being secured to the ceiling. The Total Security Solutions' team was able to provide a design solution that incorporated existing desks as well as created additional workspace. The double door entry was also outfitted with an electric strike allowing for tighter access control.
OWEN ELECTRIC - KENTUCKY
Owen Electric Cooperative, Inc. is a utility provider with locations across the country. One of their facilities managers approached us with photographs to estimate bullet-resistant barrier projects for five of their Kentucky locations. The upfront planning and estimating that we did for these jobs was the key to their success. With just photographs from the client, our sales representatives were able to provide extremely accurate estimates that resulted in no change orders and rework. Once the custom bulletproof components were fabricated, our team installed five barriers in five nights, so as not to interrupt normal business operations for any of the locations. Our team measured for, fabricated, and installed bulletproof barriers that included arch window systems (to allow for ease of communication with customers), as well as ballistic fiberglass for the knee space area. This provided floor-to-ceiling protection for Owen Electric employees.