Building Your Bulletproof Barrier -
Our Proven Process
TSS's four-step proven process separates us from the rest of the bulletproof industry and allows us to consistently deliver quality products with excellent customer service.
When you work with TSS, you end up with a system that will provide Safety + Aesthetics™ and make you, your staff, and your customers feel safer.

CREATING A BULLET-RESISTANT BARRIER
Step 1: Assess
A TSS sales consultant will complete an in-depth assessment of your security needs, goals, and objectives to ensure your security solution satisfies your business requirements. Decades of experience with bulletproof security products gives us the knowledge to address unique needs within different industries.
We work with you to gather the following information:
Location specifications
Industry requirements
Information on individual business complexities or possible complications
Specific business activities and needs
This information is applied to our wealth of industry knowledge and delivered to you in a proposal that outlines the specifics of your project
Our planning process is iterative which means that if you have questions about your assessment and proposal, we'll go back and review it. We'll make sure the drawings match your vision.
Step 2: Plan
When we start planning your project, you'll work with a project manager who will be an advocate throughout the process to keep you informed and avoid delays.
We will start with a kickoff meeting to:
Understand the needs of your project
Document the details and complexities of your project
Outline project expectations
Define the project timeline
Identify and discuss solutions for potential issues
In addition to the meeting, the measurements we take are extremely important and are recorded to within 1/32″ in order to avoid delays or a barrier that does not work with the rest of your facility. From the kickoff meeting, we develop drawings and a sales quote to assist you in visualizing these measurements and the appearance and functionality of your security system.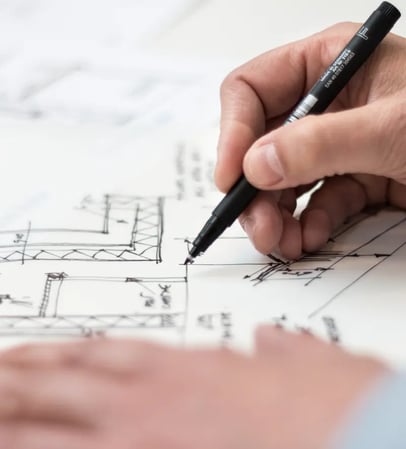 Step 3: Produce
Our experienced production team will produce your order to fit your job, integrating a computer-driven manufacturing operation that converts our precise measurements into a system of components that fit securely together.
During production we:
Identify and confirm all materials and timing
Purchase materials
Fabricate and assemble your safety system
Inspect finished products
Identify and solve any production issues before delivery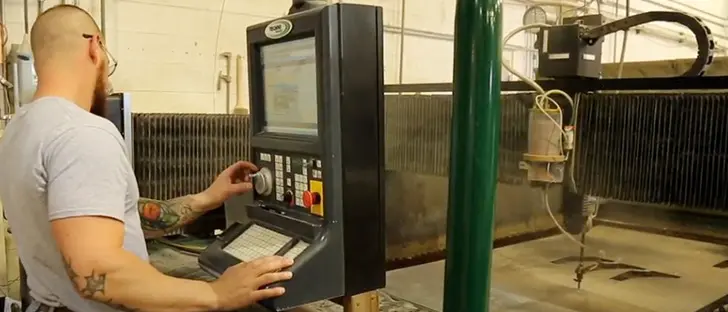 State-of-the-Art Equipment
The level of control afforded to us because of our state-of-the-art production equipment, enables us to offer the highest quality work and fastest lead-times in the industry.
installations (and counting) so you can rest easy knowing we've perfected our process.
Step 4: Deliver & Install
This stage of the process is the most crucial, and TSS is one of the only manufacturers that offers nationwide delivery and installation of our custom bulletproof barriers. Whether you use our in-house factory installers, or a contractor of your choice, we will ensure seamless delivery and/or installation of your new bulletproof system. Right from the start, our Project Managers will work with you to arrange a delivery/installation time that is most convenient for you.
When our installers arrive on-site with your materials they will:
Do a site check & review the scope of work
Unload the truck & confirm all measurements
Install your system with precision, including any necessary field modifications
Thoroughly clean your space
We complete 90% of installations in just one day, including overnight, so when you open your doors in the morning it's as if your system has always been there. Our experienced craftspeople make sure your project is completed as promised, and on time.
TSS is known for creating high-quality work and being responsive, and these are both products of our Proven Process. Contact an expert at TSS today to start your bulletproof security project.