Bulletproof Pass-Thru Drawers
Bullet-resistant drawers facilitate safe countertop or under-the-counter transfers of larger documents or items. If your employees frequently complete these types of transfers, then your barrier system won't be complete without secure transaction drawers that protect both the assets being exchanged and your team.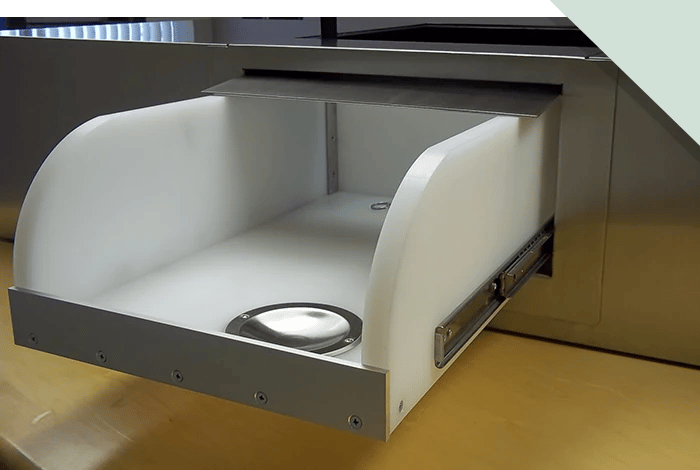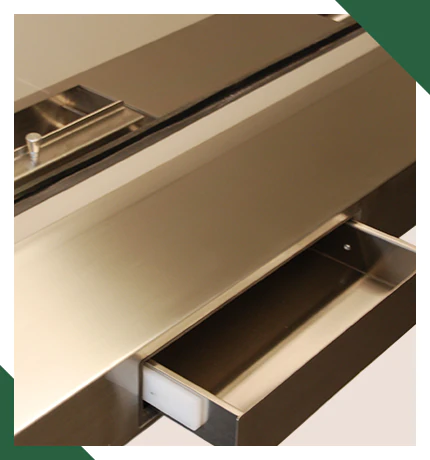 Security Drawers for Drive-Thru or Walk-up Service
We can install our stainless steel drawers wherever you complete transactions. Calling on our decades of expertise retrofitting spaces or completing new builds, we'll easily fit these solutions into any transfer system to help you enhance security and keep operations efficient for your customers. Whether you exchange cash and documents at a drive-thru window or walk-up counter, our secure drawers can be customized to your specifications. Businesses such as pharmacies, convenience stores, and high-traffic public offices frequently install bulletproof drawers to complement their security systems.
Types of Bullet-Resistant Drawers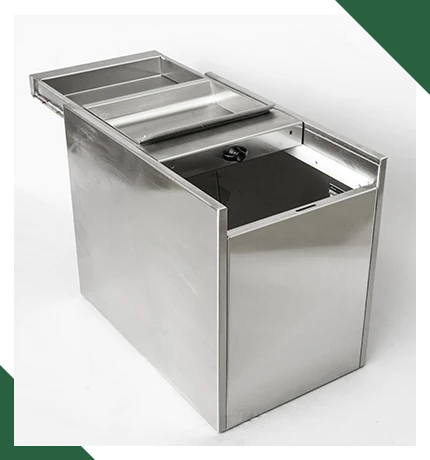 Duo-Drawer
Protection Level: 1
This stainless steel drawer is equipped with a sliding deal tray for currency and document exchange that slides its full length forward and backward, controlling access to the transfer area. Its ample pass-thru space can hold gallon-sized containers and standard twelve-packs of canned beverages. You may add a WeatherGuardTM frame to protect against environmental elements in an exterior setting.
View detailed information on our product specifications page.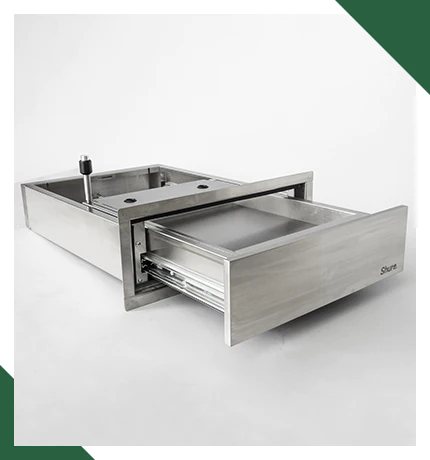 Thru-Wall Drawer
Protection Level: 3
The thru-wall drawer features a stainless steel deal tray for cash transfer that can be removed to expose a large transfer area for bulkier items underneath. This lockable storage compartment with a forward-hinge cover conceals the drawer's contents from customer view, and you may choose to include a free-standing cup holder for transferring beverages.
View detailed information on our product specifications page.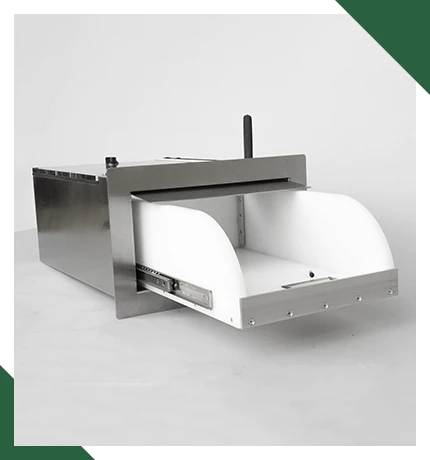 Transaction Drawer
Protection Level: 1-3
We've designed our classic transaction drawer to be an ideal solution for drive-thru and walk-up service in both interior and exterior settings. It is weather-resistant, and a LexanTM lid allows for a clear view of the drawer's contents while preventing direct entry of outside air. We recommend this solution for businesses that prefer for employees to have visibility of cash or products inside the drawer before opening.
View detailed information on our product specifications page.
Need help finding the right solution
for your project?
Get free advice from our ballistic experts.