BULLETPROOF SECURITY PRODUCTS
"Total Security Solutions offers an extensive selection of bullet-resistant products. Custom fabricated in-house, we provide bulletproof panels, windows, doors, and more to create complete physical ballistic security systems. Our systems balance both safety and aesthetics to provide up to UL Level 8 protection, withstanding shots from handguns to rifles.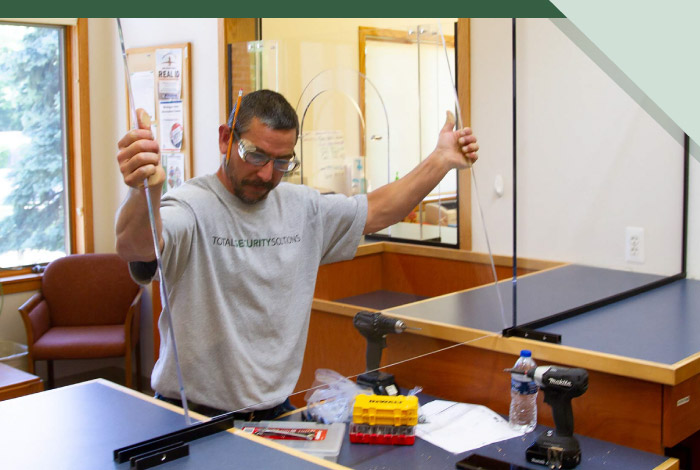 Custom Systems
Total Security Solutions provides custom-designed solutions beyond basic product manufacturing, delivering a completed bulletproof installation as unique as your company. Our team plans and fabricates systems that are envisioned by architects, engineers, and facilities professionals, applying technical proficiency from conception through installation. We specialize in custom ballistic systems with the goal to create a barrier that combines Safety + Aesthetics™.
GET IN TOUCH WITH THE BULLETPROOF EXPERTS