Bulletproof Hollow Metal Frame
Our bullet-resistant hollow metal frame is constructed of 16-gauge cold rolled steel and is typically used to secure drywall or masonry openings. It comes available in multiple frame depths to allow for maximum customization and pairing with ballistic glazing. The hollow design allows your barrier to "capture" and retain a speeding bullet, lessening the potential of a random injury or lateral penetration. Most businesses choose this framing to match an existing aesthetic in their facility while reinforcing ballistic barriers.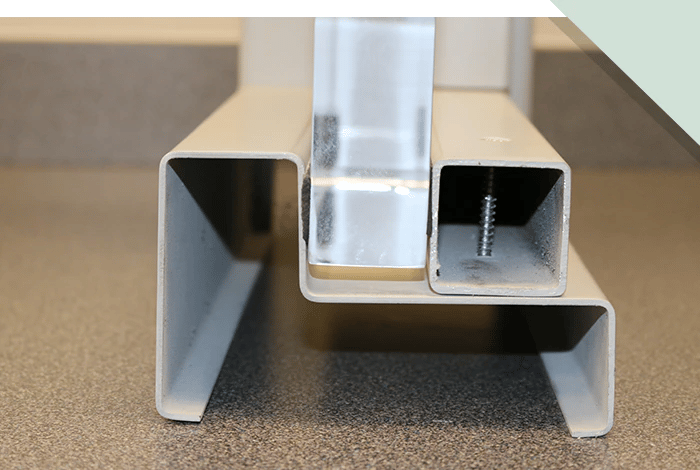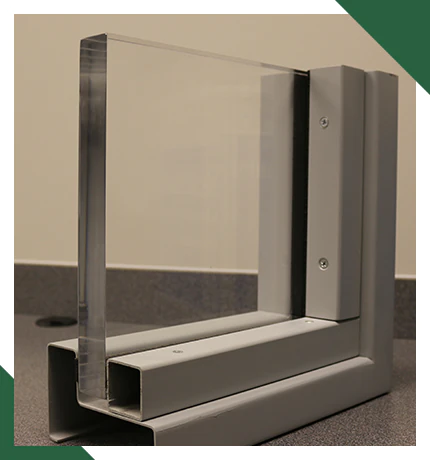 Hollow Frame Uses
These frames are typically used to seal masonry or drywall openings. Because it is nearly impossible to pack the channel opening, channels for hollow metal framing systems are not tested to UL bulletproof standards. They can, however, be reinforced with ballistic fiberglass, or TSS armor plates to achieve a higher level of protection. By integrating this solution into your security system design from the beginning, you ensure your ballistic barriers work as intended and save yourself the headache of retrofitting frames down the road.


Design
Each 16-gauge hollow steel frame comes in a standard prime-painted gray finish and can be paired with ¾" to 2 5/16" thick bulletproof glazing.
View detailed information on our product specifications page.
Need help finding the right solution
for your project?
Get free advice from our ballistic experts.