BULLETPROOF WINDOWS
From basic interior or exterior windows, to customized transaction windows, or an entire curtain wall of windows, Total Security Solutions' ballistic experts design & fabricate bullet-resistant windows that deliver both Safety + AestheticsTM.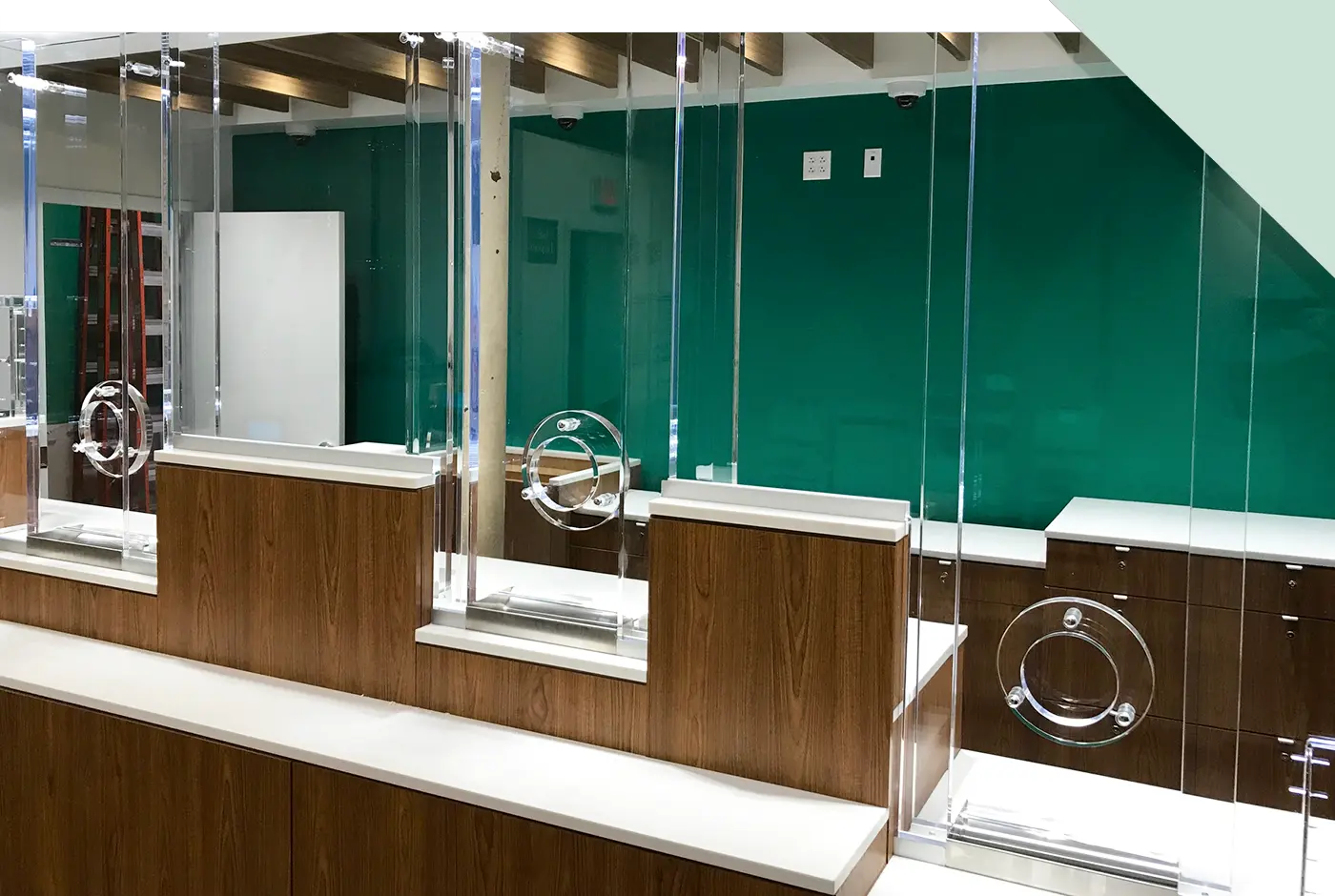 Any comprehensive bulletproof security plan should center around bulletproof windows that provide ballistic protection without detracting from the aesthetics of your space. Modern bulletproof security windows can be seamlessly installed into a retrofitted space or included in any new building design. A bulletproof barrier partner that specializes in custom-designed systems can design, fabricate, and install bulletproof windows that match your space's aesthetic while keeping your team safe from harm.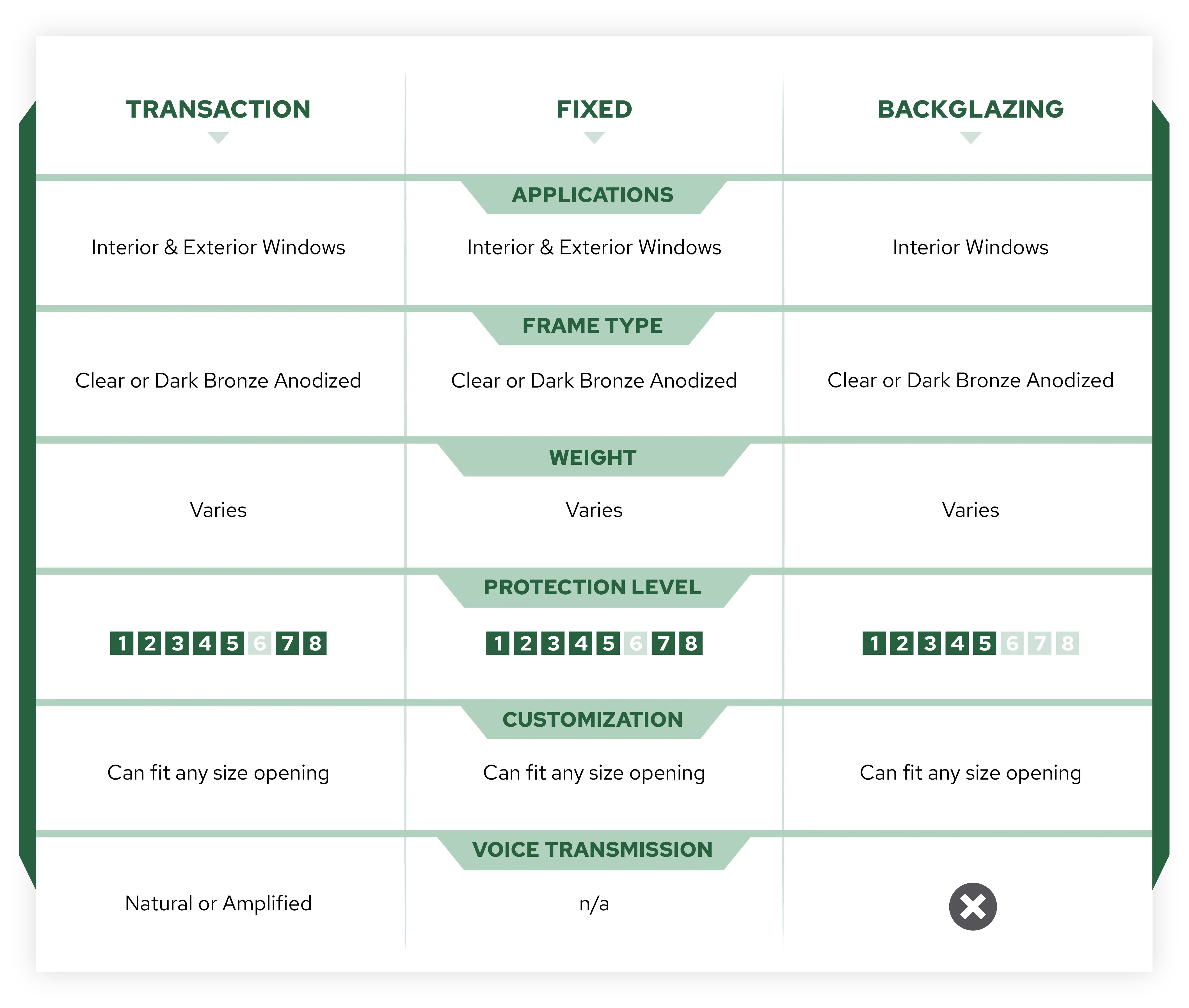 Need help finding the right solution
for your project?
Get free advice from our ballistic experts.