Bulletproof Stainless Steel Frames
When choosing a steel frame for your ballistic barrier system, you should consider whether its appearance and protection level is right for your facility. Steel frames serve a specialized purpose in many security systems and are most often appealing for public-facing, high-traffic buildings that need to exude an upscale aesthetic. Medical facilities, corporate offices, government buildings, and similar businesses may gravitate toward stainless steel frames for their ballistic doors or windows.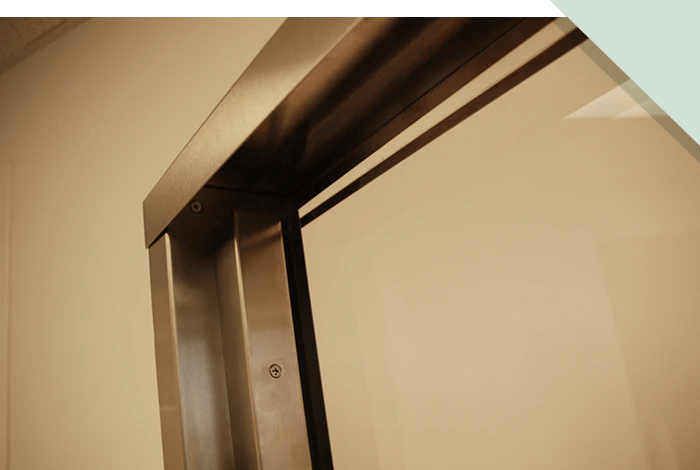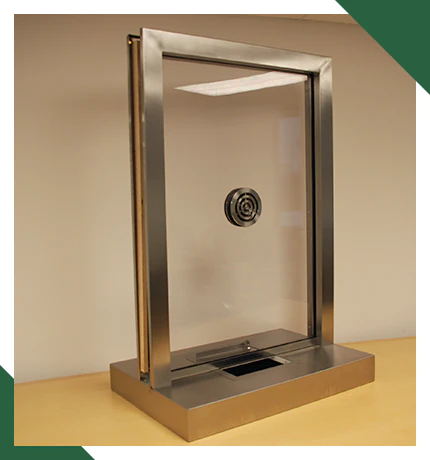 Sophisticated and Durable Ballistic Steel
Our 18-gauge stainless steel can bring the perfect combination of hardiness and style to your work environment. It provides a high level of safety, resists the wear and tear inherent to high-traffic areas, and effectively delivers a feeling of security without intimidation. By choosing steel framing for your system, you can enhance both your safety plan and interior design.


Steel Frame Uses
Ballistic steel may be used to secure drywall or masonry openings and can be reinforced with ballistic fiberglass or TSS armor plates to achieve a higher level of bulletproof protection. It can also accommodate bulletproof glazing with a thickness of ¾" to 2 5/16 " when used to enclose windows or glass barriers.


Finish & Bulletproof Protection
Steel frames from TSS come welded in a #4 finish and can provide bulletproof protection up to UL Level 8 standards. To understand how protection levels are tested and determined, explore this infographic.
View detailed information on our product specifications page.


Need help finding the right solution
for your project?
Get free advice from our ballistic experts.