BULLETPROOF Acrylic
While not actual glass, bullet-resistant acrylic security glazing is the most common glazing used in interior bullet-resistant applications. This material consists of a single piece of solid plastic ranging from 1¼" to 1⅜" and can be drilled, routed, cut, and slotted to seamlessly integrate with the mounting hardware.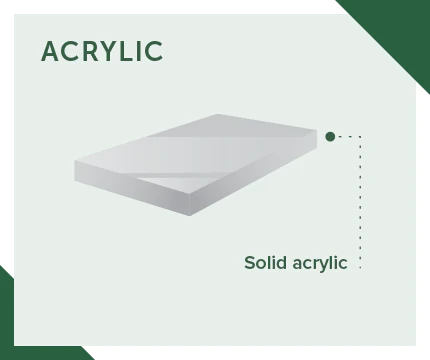 Is Acrylic Bulletproof?
Our bullet-resistant acrylic is tested to UL protection Levels 1 or 2 - meaning yes, it can stop a bullet. To pass the Level 1 test, the acrylic plastic must stop three shots from a 9mm firearm, the type of handgun typically used in armed robberies. In order to pass the Level 2 test, the material must be shown to withstand at least three shots from a .357 Magnum, a larger caliber weapon that could be a concern for institutions with heightened risk factors. Most businesses' threat Levels make ballistic barriers tested to the Level 1-3 range appropriate solutions for their security systems, and acrylic sheets are by far the most popular interior "bulletproof glass" used by commercial buildings.
Using Security Acrylic in Your Space
Acrylic has high light transmission, and since its rough-cut edges can be flame-polished clear, it lends itself to the attractive, unobtrusive installations favored in most public buildings. While it can be used for interior and exterior windows, TSS recommends utilizing other types of glass for exterior projects. Acrylic, like other plastic-based windows, can react poorly to chemical exposure and UV light when exposed to outdoor elements. Therefore it's best used for interior dividers, booths, front desks, and similar barriers that require high visibility and a transparent look.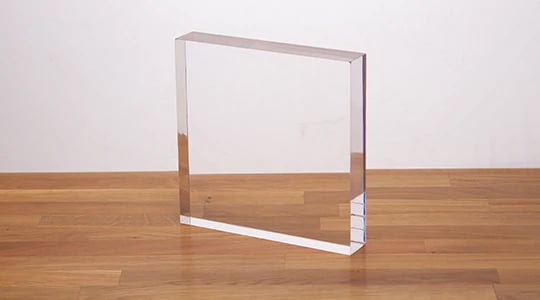 Abrasion-resistant acrylic sheets include all the physical characteristics of cast acrylic sheets with an abrasion-resistant surface. The surface consists of a crosslinked polysilicate resin, a unique treatment that provides an outstanding combination of properties including abrasion resistance, solvent resistance, and weatherability. This includes an increased resistance to the effects of ultraviolet light.

Level 1:
1 ¼" Coated Acrylic AR Data Sheet

Level 2:
1 ⅜" Coated Acrylic AR Data Sheet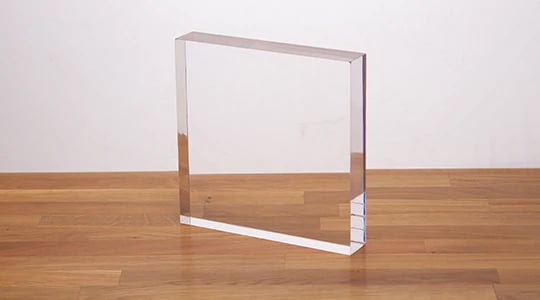 Need help finding the right solution
for your project?
Get free advice from our ballistic experts.