Job Opportunities at Total Security Solutions
Total Security Solutions' benchmark of success is based on our team's ability to honor all commitments with integrity, build lasting client relationships, and provide the best customer service in our industry. We have taken more than three decades of experience in bullet resistant barrier systems, and raised the bar within our industry.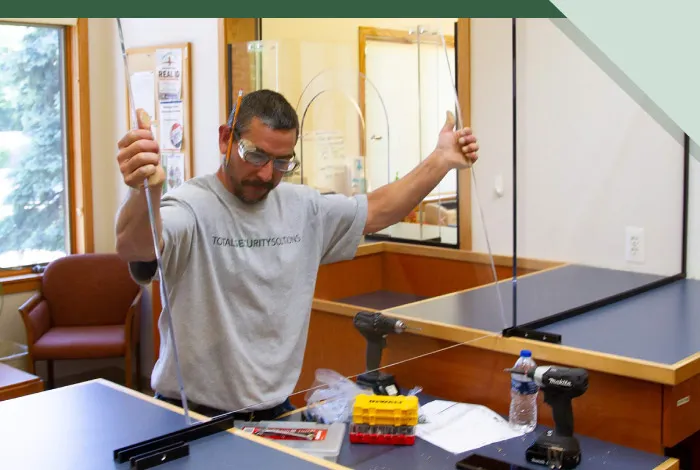 Why Consider a Career at Total Security Solutions?
Named one of the Michigan 50 Companies to Watch, Total Security Solutions recognizes that our company's growth can be directly attributed to our team members – from the front office and sales to our shop floor – who work hard every day to build a quality bulletproof glass product. We are continuously seeking individuals with the desire to build their careers while helping expand our business and drive innovation in our industry.
TSS is a progressive organization that is committed to excellence and operates collaboratively and proactively to solve problems and exceed expectations.
We're financially strong and we are positioned for tremendous growth.
Our leadership team is committed to maintaining our company culture, embodied in our core values.
We have a strong leadership team with extensive industry experience. You can count on this team to be effective partners.
We're entrepreneurial. Ideas are encouraged and you will be given a high degree of autonomy to reach your established goals