Bulletproof Aluminum Frames for Doors & Windows
Our rigorously tested ballistic aluminum framing is perfect for storefronts, interior doors, and windows that need to provide bulletproof protection while meeting modern aesthetic requirements. Aluminum frames can be an essential piece of your comprehensive security plan, ensuring the efficacy of ballistic glass, windows, and doors and meeting your style standards.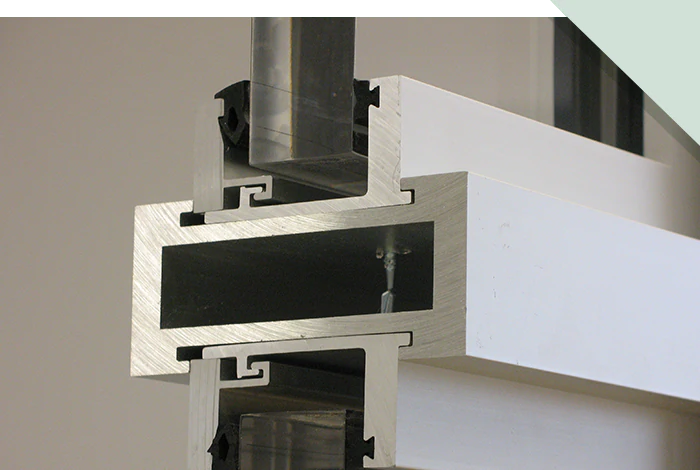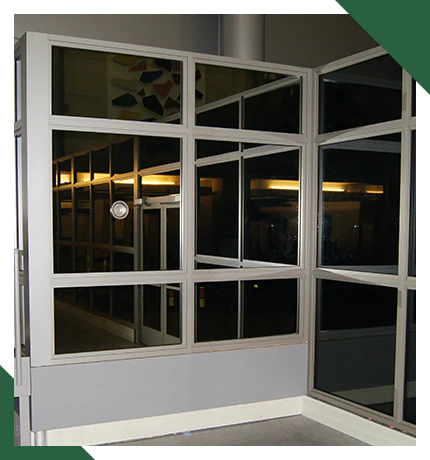 Aluminum Storefront Frames
The entrance to your building is where you make your first impression with customers or visitors, and your doors and windows should provide a welcoming sense of safety to your clientele. Aluminum framing is popular with many industries for its strong appearance and sleek design, and our frames offer the additional benefit of bulletproof protection. Easily incorporated into either doors or windows, you can create a cohesive, inviting entryway with these ballistic barriers.


Aluminum Window & Door Frames
Our bulletproof aluminum frames will complement any interior or exterior windows and doors in your facility. Each frame may be paired with several bulletproof glass options, your TSS consultant can help you determine which combination of frame and glazing will provide the perfect blend of safety and style. By including these elements in your system design, you enhance your team's ability to weather any emergency.
Aluminum Frame Options
All aluminum frames are completed with a clear satin or dark bronze anodized finish, or you may request a custom paint color to match your existing building aesthetics. We can match any color with Kynar coating, a specialized product that adds durability to aluminum materials and protects against aging. Kynar coating is also available in a fluorosurfactant-free option that is environmentally-friendly and accepted in states with increased regulations for paint products (including California). Powder coating and other anodized finishes are also available to customize your frame.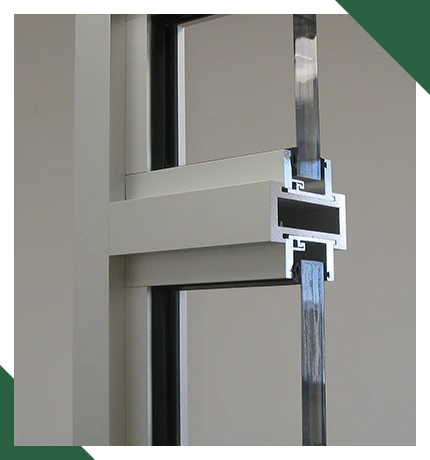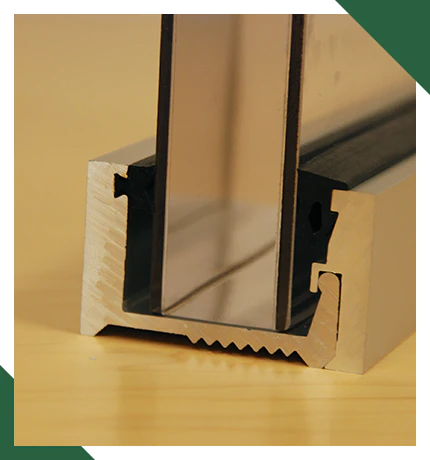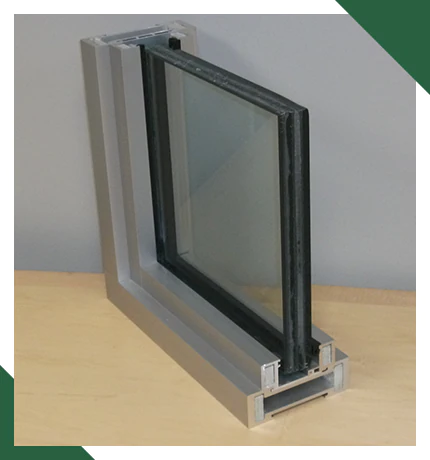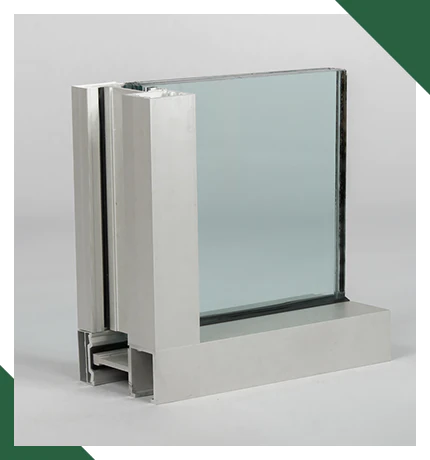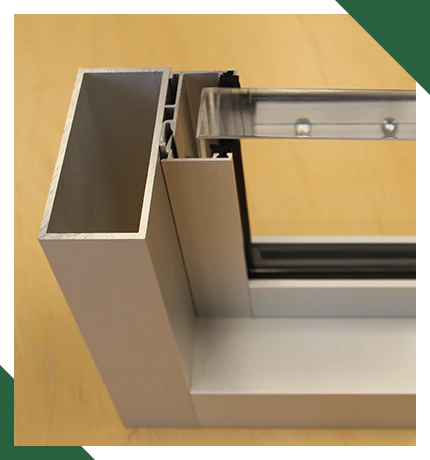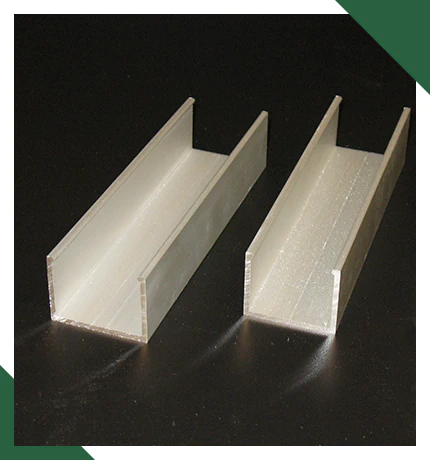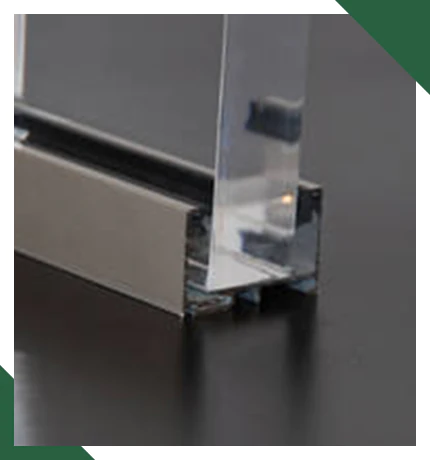 2-Piece Channel
Protection Level: N/A
The TSS Non-Rated Aluminum 2-Piece Channel is designed to accept bullet-resistant glazing acrylic, laminated polycarbonate, or glass clad polycarbonate materials from ¾" to 1⅜" in a fixed opening. The smaller profile of the channel allows for a larger viewing area. TSS Non-Rated Aluminum 2-Piece Channel is typically used for windows with UL Levels 1 or 2. Available in a clear satin, dark bronze anodized aluminum or custom paint finish.
2-Piece Channel CAD
2-Piece Channel Detail
2-Piece Channel Datasheet
Need help finding the right solution
for your project?
Get free advice from our ballistic experts.