CONSULTING & PLANNING FOR BULLETPROOF INSTALLATIONS
Planning bulletproof installations requires precision, skill, and diligence. Our Engineering Department can help you visualize your project.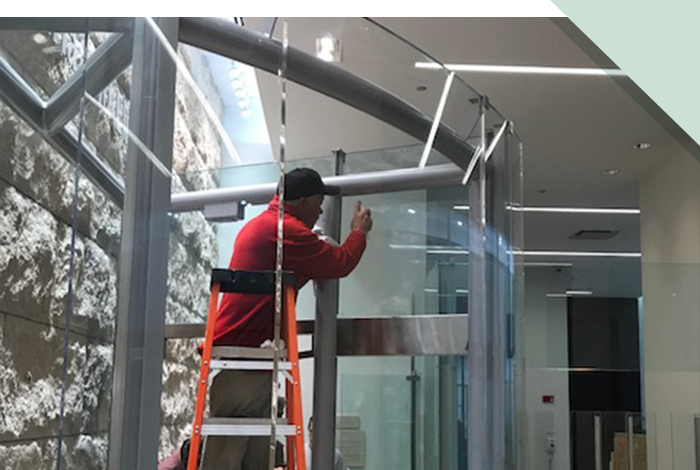 Measure Twice (at least), Cut Once.
Our in-house engineering department enables Total Security Solutions to provide customers with prompt, accurate line drawings in addition to a sales quote to assist customers in visualizing appearance and functionality.
While the type of design, materials used, and certain installation steps may vary slightly depending on your industry, most follow this path.
1. You request a total cost for a specific location or series of locations. We often send a sales representative to make initial measurements; some clients have sent us photos of their existing environments; we can also send you planning sheets that you complete with rough dimensions. Using the rough dimensions from Step 1, we generate an estimate complete with applicable line items. New customers often receive a line drawing to help them visualize appearance and functionality.

2. Once you've agreed to the estimate and signed the proposal, the work begins.

3. Now a TSS sales engineer field measures your facility for installation, precisely recording measurements accurate to within 1/32″.

4. The TSS engineering staff prepares your specifications for production, using AutoCAD architectural design software. TSS proprietary software streams these precise specifications into our computer-driven production machinery.

5. Every component of your system – transparent barrier materials, extruded aluminum framing, fiberglass, millwork, windows, doors – is precisely cut, routed, drilled, and finished in our production process. Every component is labeled by hand to assure that all materials are packaged for shipping; these labels also speed the installation process.

6. All components are carefully packaged and pallet-wrapped for shipping to your facility. We work closely with shipping firms to track your system, assuring that it arrives safely and on time, and guaranteeing that a TSS installation team will be ready and waiting.