BULLETPROOF SYSTEM DELIVERY & INSTALLATION
Our experienced bulletproof installation crew installs your system overnight - you'll never know we were there!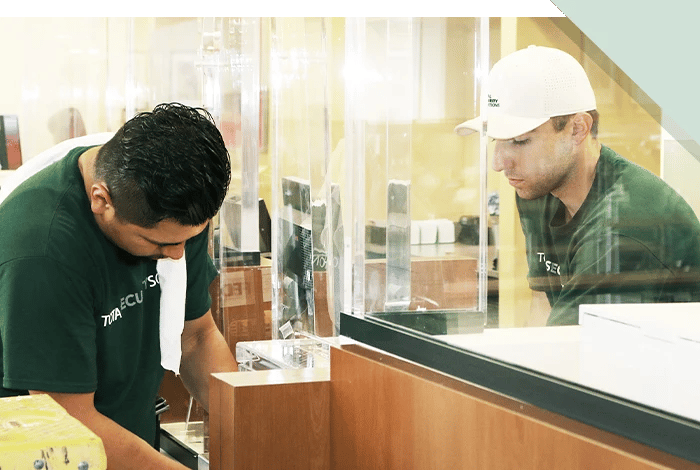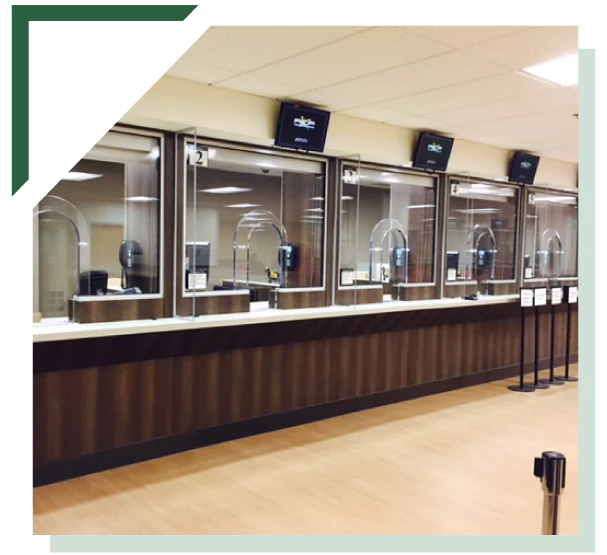 how we install your system
When all components are complete, they're assembled for shipping, carefully wrapped for protection, and shipped directly to your facility by truck. Our experienced installation crew will then install your system, often starting just after your business hours end and completing before you open the doors for business in the morning. There'll be no mess; just a professionally installed system that will add security and peace of mind.
It requires no more than a team of 2-3 people to install your system. This team will arrive shortly after the components reach your facility. For your convenience and the convenience of your customers, we typically install after-hours or on Saturdays. If the installation is in a convenience store/gas station or any other facility with extended hours, you may have to close your doors to customers for an hour or so.


Because your system has been precisely designed and manufactured to fit your space, there is very little cutting or drilling required on-site; often there is none at all. That speeds installation and virtually eliminates dust or metal shavings. When you return, your space will be clean and your installation will be complete. All we'll leave behind will be comprehensive instructions for cleaning and maintaining the materials in your system, and instructions for operating the locking program and other features.


At any time during this process, you are welcome to ask questions and provide input, knowing that we will respond to your needs more quickly than any other company in the industry.