Bulletproof Solutions for Banks, Credit Unions, AND Check Cashing Facilities
Safeguard your most valuable assets.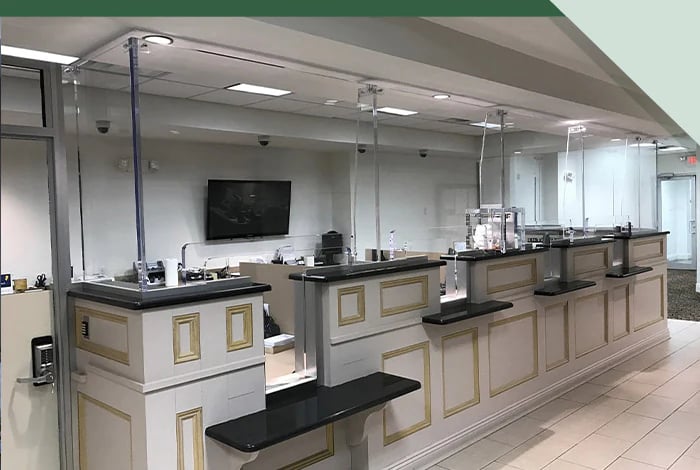 Bulletproof Barriers Deter Robberies, Keeping Your Staff and Customers Safe
The connection is clear. FBI statistics show that bullet-resistant barriers serve as a powerful deterrent to armed robberies in financial institutions. Over the last decade, the use of bullet-resistant barriers in banks has jumped more than 25 percent while bank robberies have dropped by 14 percent.
Want more good news? You can secure your facility without sacrificing good customer service. TSS has designed and installed thousands of bullet-resistant barriers in banks across the nation. Every project poses different challenges, but the results are the same. We deliver a custom solution that fits seamlessly into your facility, and protects your employees and customers without getting in the way of business.
See some examples below of recent work we've done to help secure banks and credit unions.
This time-lapse video shows the overnight installation of a custom system on a teller line.
Our comprehensive approach to creating custom ballistic barriers is what sets us apart in our industry. When you work with TSS, we begin with an in-depth consultation to determine what bullet-resistant solutions you need, followed by expert design, fabrication, and installation services. Our proven process has resulted in thousands of successful projects and safer workplaces.
Number of States we Services
Weeks Production Lead Time
Bullet-Resistant Glass Options
Wondering what level of ballistic glazing protection you need for your facility? While resistance ratings extend to UL Level 8, most bank barriers use UL Level 1 to Level 3 bulletproof glass. Learn more about the eight levels of bullet-resistance and what bulletproof glazing option is right for you.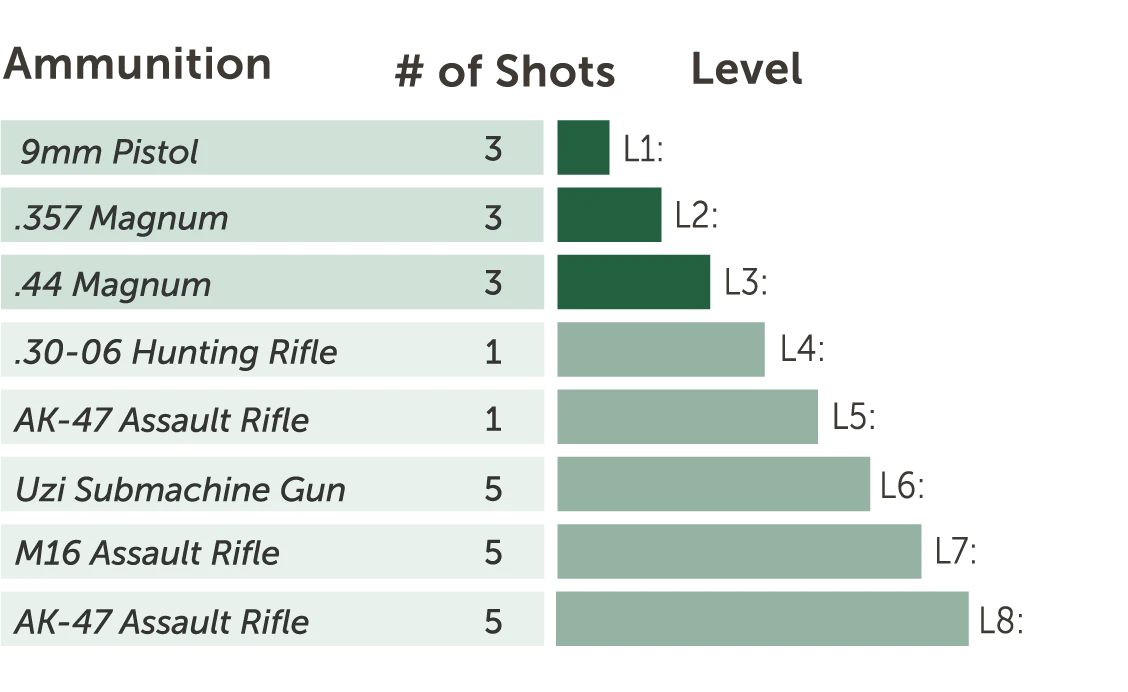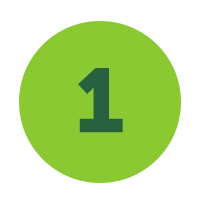 ASSESS
We draw from our vast project experience to help you assess your security needs and select the right materials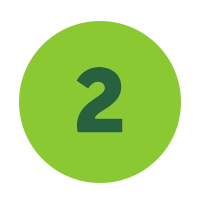 Plan
We design every component using exact field measurements so you get the perfect fit for your facility.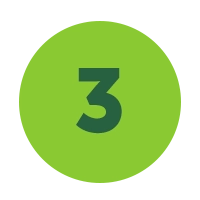 PRODUCE
Our production time can't be beat, and we carefully inspect every component at our in-house facility before delivery.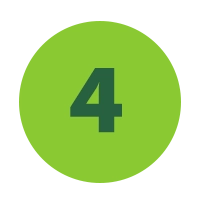 Deliver
We install your barrier quickly without interrupting your daily operations. The end result blends seamlessly with your architecture.
The Best Bulletproof Barriers for Banks
TSS recommends freestanding barrier systems for financial institutions because they offer optimal protection and multiple transaction windows without compromising the open-air interiors typically found in today's banks. These systems optimize voice transmission and provide unobstructed views.
The Five Components to A Bulletproof Barrier
Bulletproof glass plays an integral role in every barrier project, but it's equally important to consider the surrounding materials. As you weigh the options, you'll want to take a close look at other features that may need to have bullet-resistant qualities including: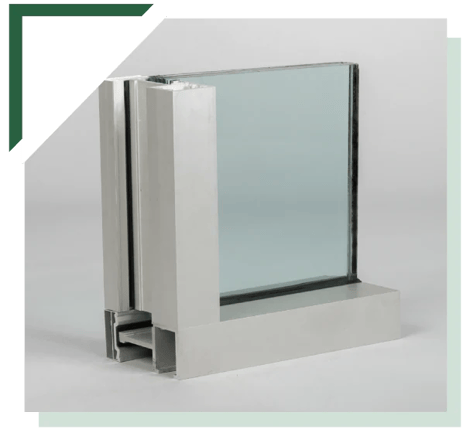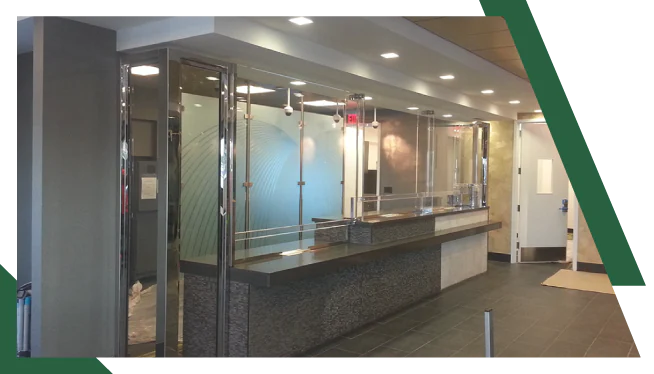 Financial Institutions Count on TSS for Customized Bulletproof Barriers
Do you have questions about how we can secure your facility and help you maintain good customer service?