Examples of Bulletproof Security for Schools and Universities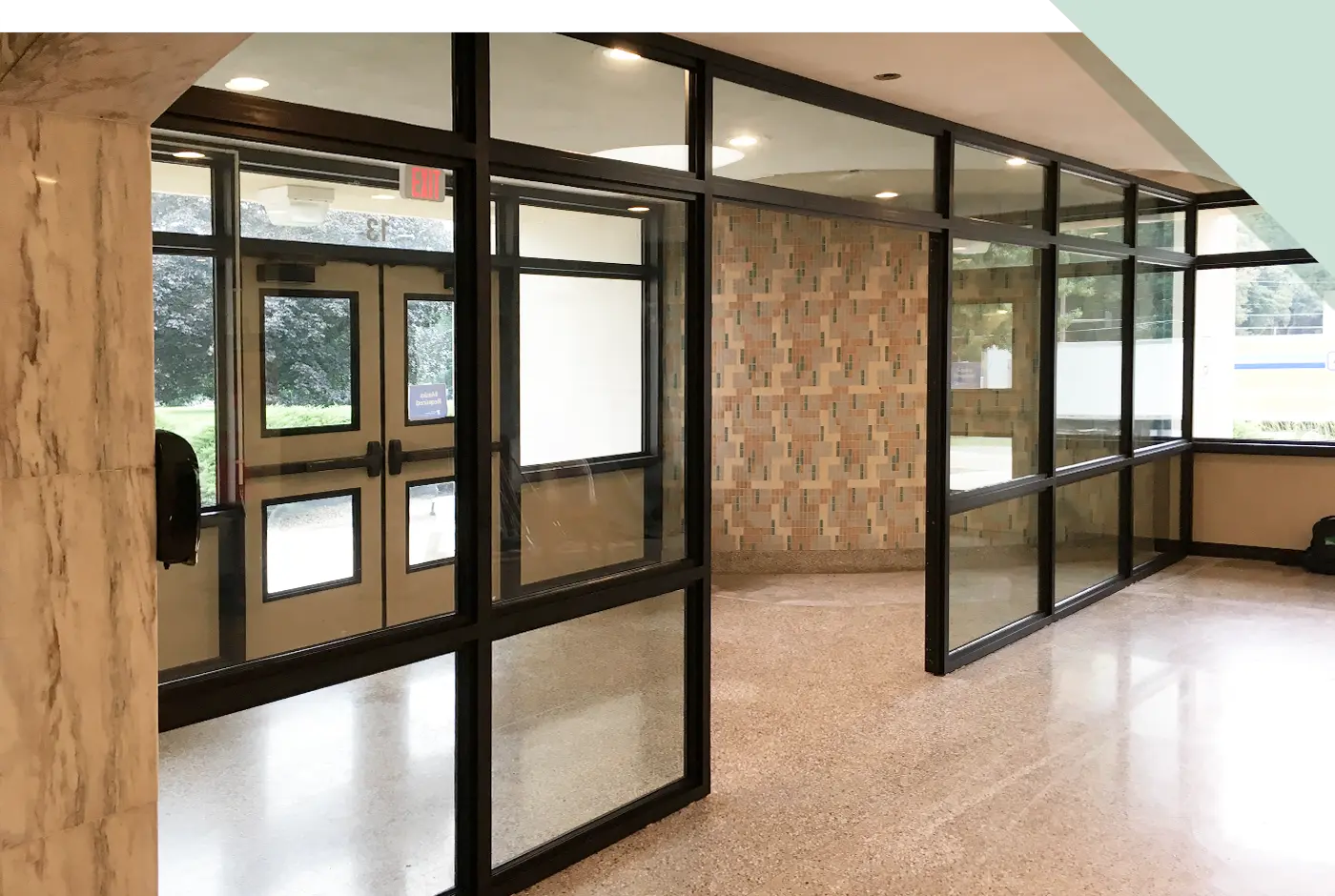 MSU TICKET OFFICE
The Michigan State University Ticket Office was a unique educational facility update. Installed during the COVID-19 pandemic, our security team was excited and proud to provide a barrier system that protects students, athletes, and MSU sports fans.
EVANS ELEMENTARY SCHOOL
This install for Evans Elementary School included a speak hole and deal tray, which was imperative to consider as school administrators have a need to communicate and interact with students and parents on a daily basis. Products Used: Ballistic Framing
COATESVILLE SCHOOL DISTRICT
The Coatesville School District embarked on a project to improve security at seven schools in their school system. Each school had unique security challenges and slightly different needs. In addition, the project had a very tight timeline. The Total Security Solutions' team was able to rise to the challenge by completely removing the existing framing systems and implementing custom bullet-resistant barriers in record time.