Ballistic Aluminum Storefront Doors
Bulletproof aluminum entry doors are well-suited for businesses looking to maintain high visibility and a sleek, modern look to their storefront or any building entryway. These doors can include a half or full-vision glass panel added in to the aluminum door to ensure plenty of natural light transmission and increase security for employees and customers. With these aluminum doors as your frontline barriers, you guarantee that your team will be able to easily invite visitors into your space and have a clear view of any incoming threats.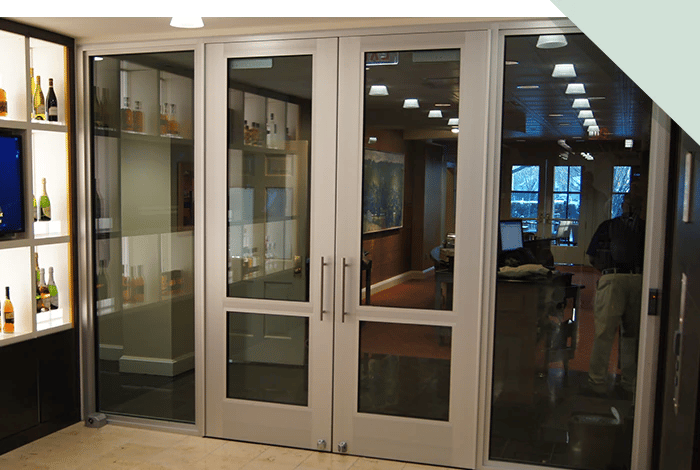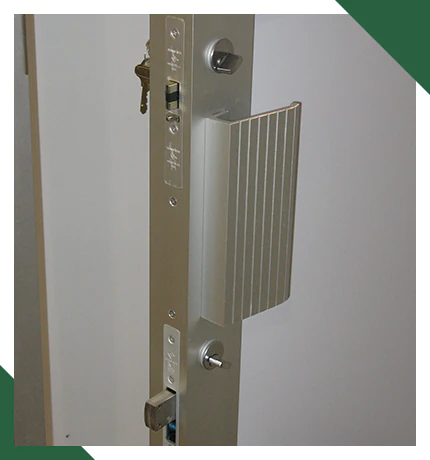 Aluminum Security Door Design & Features
We build doors with narrow or wide stile rails designed to accept a variety of hardware types and meet aesthetic requirements. When finishing each door, we use an aluminum frame to create a clean, polished look for the jamb opening, completed with a clear satin or dark bronze anodized finish or custom Kynar paint colors as described below.


Hardware
Typical door hardware options include a heavy-duty continuous hinge, overhead surface closer, paddle latch, push bar, pull handle, deadlatch, and keyed lock.


Bulletproof protection
These doors have been tested to defeat ballistic assaults in accordance with standards to UL Levels 1-8. Which level of protection you need will depend upon your risk factors and functional requirements.

View detailed information on our product specifications page.


Custom Aluminum Doors
Commercial doors come in standard sizes 3/0 x 7/0, 3/0 x 8/0 and 6/0 x 7/0, and additional sizes or double doors can be fabricated upon request. Custom colors of Kynar aluminum or power coating are available to match your building design and seamlessly blend with additional security components. This specialized coating adds durability to aluminum materials and protects against aging. We offer standard or environmentally-friendly options that are fluorosurfactant-free to accommodate certain state regulations (including California). As always, TSS is committed to delivering customized solutions that address your individual safety threats, and we'll work with you to design the right aluminum doors for your business.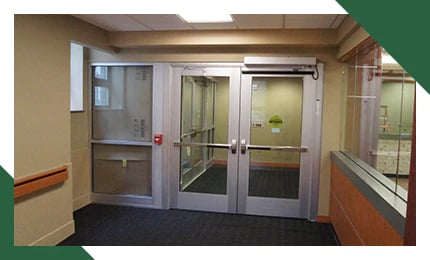 Need help finding the right solution
for your project?
Get free advice from our ballistic experts.