Backglazing for Ballistic Windows
If you're upgrading security in an existing space, backglazing is a highly effective method of adding ballistic protection to windows without doing major renovations to the building.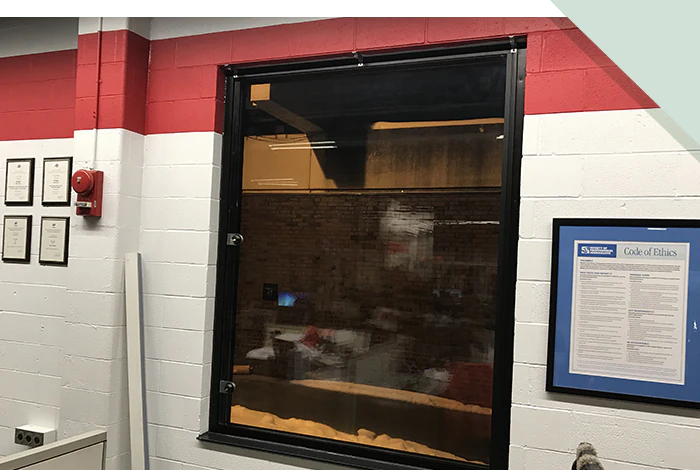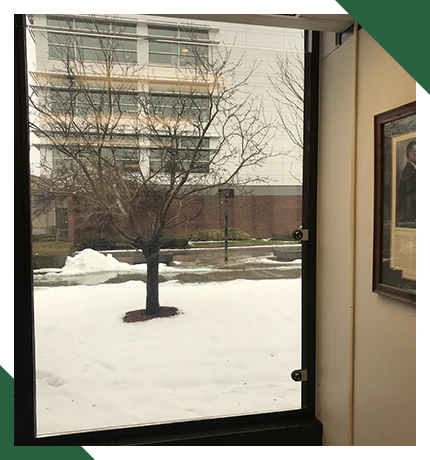 Add Bulletproof Protection by Retrofitting Buildings
Backglazing is the perfect solution for businesses that would like to increase their level of security without doing significant construction on their existing space. This method of installing bulletproof glass, behind the existing glass, allows us to simply add another layer of protection directly behind existing outward-facing windows. The appearance of your window from the outside will not change, and we'll work with you to choose the right glass and framing to match your building's aesthetic.
What's more - clients who choose to utilize backglazing save time and money. Removing existing windows and frames requires a significant amount of specialized service, and may not even be an option for historic or older buildings. Backglazing is a simpler process with fewer risks, and it's often our top recommendation for adding ballistic protection to exterior windows.
Backglazing Window Options
Backglazing can be made from any ballistic glass and installed using a variety of techniques depending on your facility's unique design and needs. A few customizations we offer include:
Backglazing technology has been advancing in the bulletproof industry for many years, and the finished product we can deliver today adds a beautiful - and secure - element of safety to any workspace.
PRODUCT SPECIFICATION
Removable Backglazing Product Data Sheet
Need help finding the right solution
for your project?
Get free advice from our ballistic experts.