Bulletproof & Ballistic Accessories
Ballistic accessories are incorporated within bullet-resistant barrier systems to ensure functionality.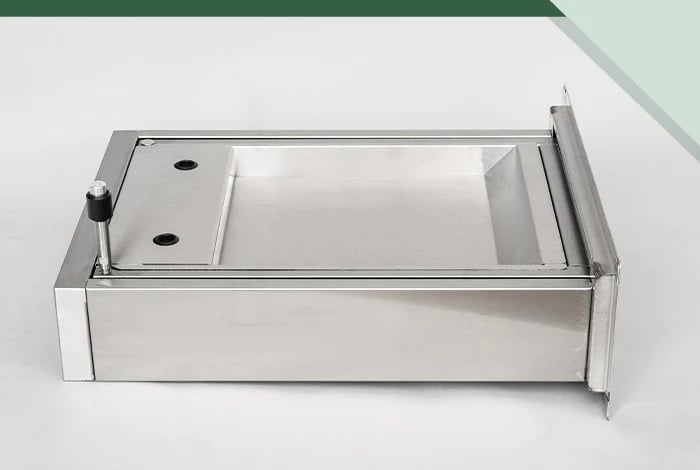 Ballistic & Bulletproof Accessories
When designing a custom bulletproof system, we always consider what essential functionalities are required for your team to work well while staying safe. To accommodate these needs, we'll incorporate ballistic accessories such as:
Currency trays
Package passers
Pass-through drawers
Overhead louvers
Voice transmission hardware
Watch this video to learn which bulletproof accessories may be suitable for your business, office, or facility.
Bullet-Resistant Framing Systems
Doors and windows are inherent weak spots in any security system, and selecting the correct framing system for your entryways is crucial to ensure protection. When choosing a bulletproof frame, there are three major considerations you should take into account:
1. Perceived threat level
2. Level of protection required
3. Budget
In this video, we take a look at a few types of bullet-resistant frames and explore how they fit into a comprehensive ballistic barrier system.