Custom BULLETPROOF Systems VIDEOS
A systems approach is the best way to protect your people and property. TSS specializes in custom solutions.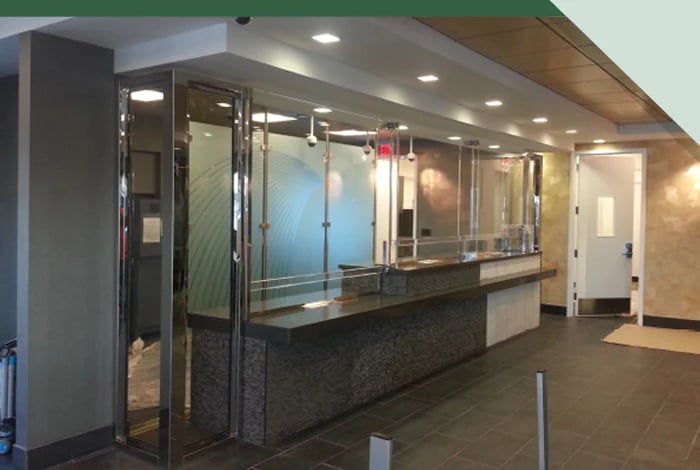 How to Stop a Bullet: A Ballistic Systems Approach
No single ballistic item provides adequate protection on its own. A systems approach is the best way to protect your people and property. In this video, we will take a look at common areas of a building where bullet-resistant systems are used.
Corporate Safe Rooms – How to Enable Your Existing Spaces
We increasingly see personal (instead of economic) motivations at play in violent workplace altercations. This adds an extra challenge to securing corporate offices, as attackers are often someone familiar with easy access to your building. So how do you protect your team?
Corporate safe rooms can be installed in almost any space within your office, offering quick access to a secure location. To create a bullet-resistant safe room, we recommend:


Reinforcing walls with ballistic fiberglass
Replacing or back-glazing windows with bullet-resistant transparencies
Installing ballistic doors
The TSS Experience
A leader in the bulletproof industry, Total Security Solutions designs, manufactures, and installs bullet-resistant products and bullet-resistant barriers nationwide.

We focus on customer service, customization, and speed. We believe that details matter, so we make sure to understand the unique specifications and security challenges of your project so you get the right solution.
We can even install after hours so we don't interrupt your daily business operations. Work with the best bulletproof company in America!