Total Security Solutions Awards & News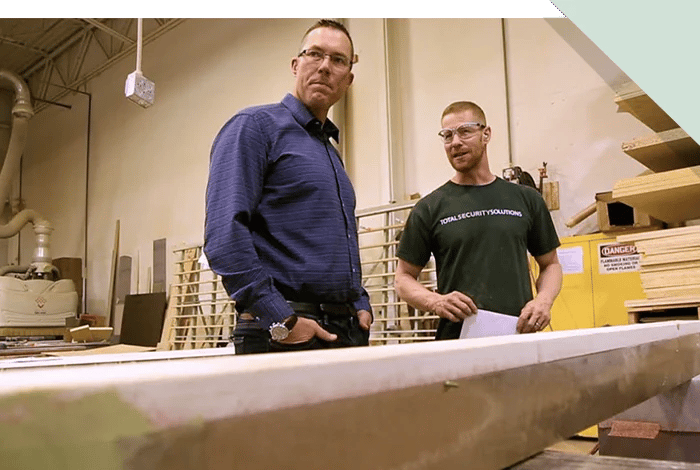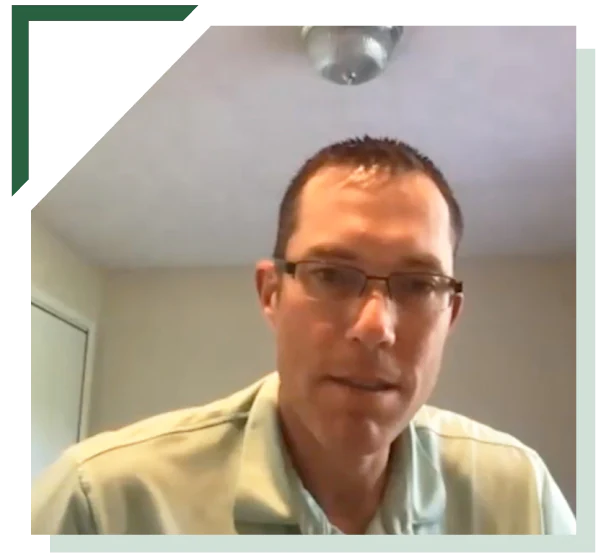 CEO Jim Richards Appears on the Small Business Association of Michigan's "Focus on Business" show
TSS's CEO Jim Richards appeared as a guest on "Focus on Business," a show dedicated to the small businesses of Michigan. During his conversation with show host Lisa Ellen Smith, Jim shared how Total Security Solutions has shifted production to meet the nationwide demand for sneeze guards as a result of the COVID-19 pandemic.

For the past 15 years, TSS has provided bullet-resistant safety solutions to businesses across Michigan and the country. As the country goes back to work and faces a new normal, businesses are looking to add an extra layer of protection between the essential service providers and the community. Watch the episode here to learn how TSS is rising to meet the challenges businesses are facing with the production of their new VirusGuard™ Mobile and Fixed Barrier products, which were created to reduce the spread of viruses and help keep essential employees safe.
Total Security Solutions Expanding Michigan Manufacturing with Grand Opening of New Facility
Fowlerville, Mich. Thursday, June 6, 2019 – Michigan-based manufacturer, Total Security Solutions, celebrated the completion of their new facility with a grand opening. The event was well attended by clients, vendors, friends, local dignitaries, and members of the press.
The event included a press conference, hosted by CEO Jim Richards, that was followed by a ribbon-cutting ceremony and refreshments. "This new facility significantly increases TSS's manufacturing capabilities and is a milestone in the company's ongoing strategy for growth." said Richards, "It's an honor to serve our customers and our community. We have big plans for the future, and this new facility is a vital part of reaching our goals."
Located just down the road from the previous space, the new facility doubles TSS's manufacturing and administrative capabilities. Throughout its history, TSS's goal has been to strive for perfection in every single bulletproof glass, door, and custom installation project. This new space will allow them to better serve their customers and is a key part of their ongoing national expansion.

TSS is dedicated to being a family-first community, where employees work together to achieve their common goals. Their perseverance and dedication to quality have made them a major contributor to the Michigan manufacturing industry. TSS is proud to serve the local community and they are excited to continue building their brand across the nation.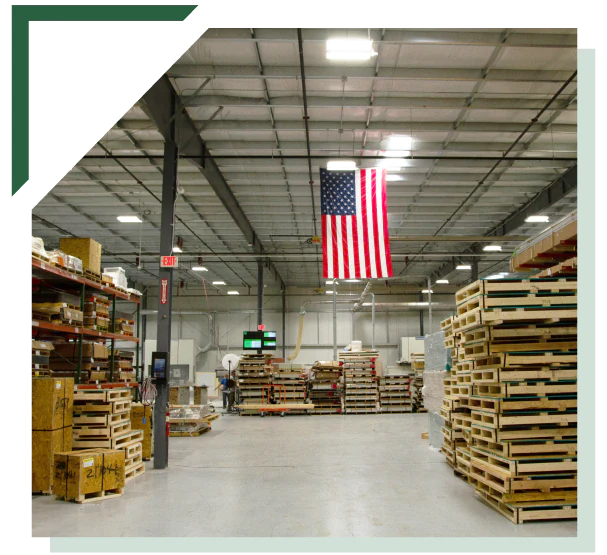 CEO of Total Security Solutions, Jim Richards, accepts John G. Thodis Michigan Manufacturer of the Year (Small Tier) Award
Lansing, Mich. Thursday, Nov. 8, 2018 – On behalf of his company, Total Security Solutions (TSS), CEO Jim Richards accepted the John G. Thodis Michigan Manufacturer of the Year (Small Tier) Award at the Michigan Manufacturers Association – MFG Excellence Awards ceremony. The event was held at the Kellogg Hotel & Conference Center, on the campus of MSU.
Richards, a former EY Entrepreneur of the Year finalist, was proud to accept the award on behalf of his entire staff, as it signifies their contributions and growth performance as a part of the Michigan Manufacturing industry.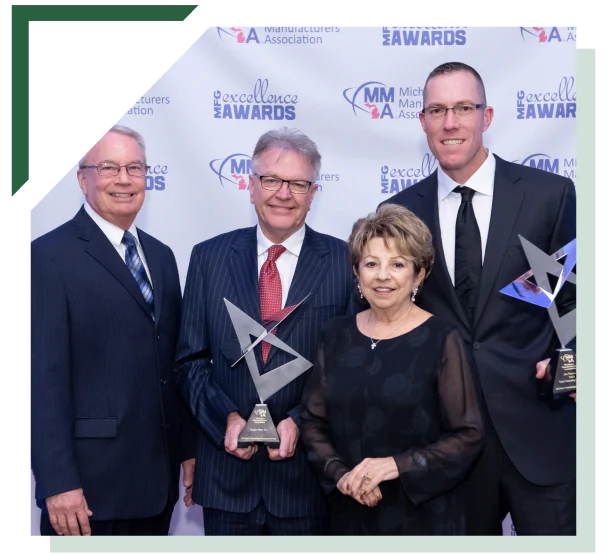 Together they have built TSS to be a family-first community, where employees work together to achieve their common goals. "Total Security Solutions stopped being about me the day I founded it. This is a business that should outlive me and be a part of this community for generations. That's the ultimate goal." says Richards.
A multiple-year listee on the Inc. 5000 list, TSS is proud to once again be recognized for its efforts. Under Richard's leadership, TSS's goal is to strive for perfection on every single bulletproof glass, door, and custom installation project. Since day one, that has been TSS' mindset—no matter the industry or economic challenges. Through their perseverance, TSS is now recognized as a growing contributor to the Michigan manufacturing industry, and they could not be more proud of it.
As part of their continued growth strategy, TSS is expanding and moving into a brand new facility in the spring of 2019. Planting their roots even deeper in Fowlerville, the new facility is located just down the road from their current facility, and will double their manufacturing and administrative space.
Michigan Business Network
Business Beat S6, December 2014

The team at TSS is very proud to announce that our CEO, Jim Richards, was invited back to the radio show Business Beat on December 11, 2014, to speak with host Chris Holman. Jim made his first visit to the show in 2012 after being selected as one of the "Michigan 50 Companies to Watch" by Michigan Celebrates Small Business.
During the interview, Jim discusses key elements believed to be integral to Total Security Solutions' success. Specific topics include:


How and why Total Security Solutions was started
How the company survived a major recession
Reasons for steady growth seen over the last four years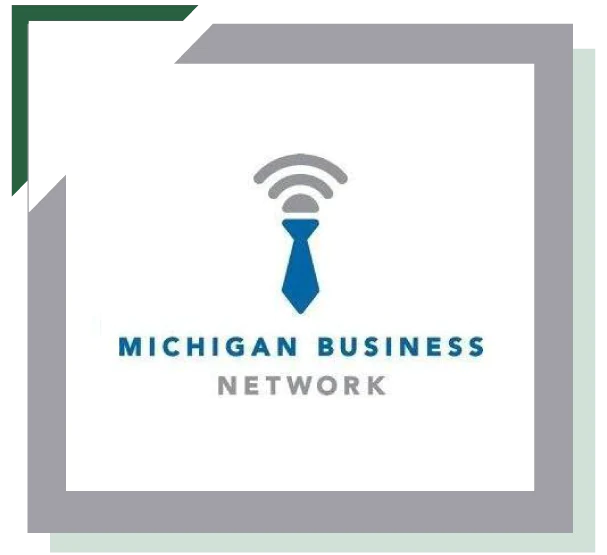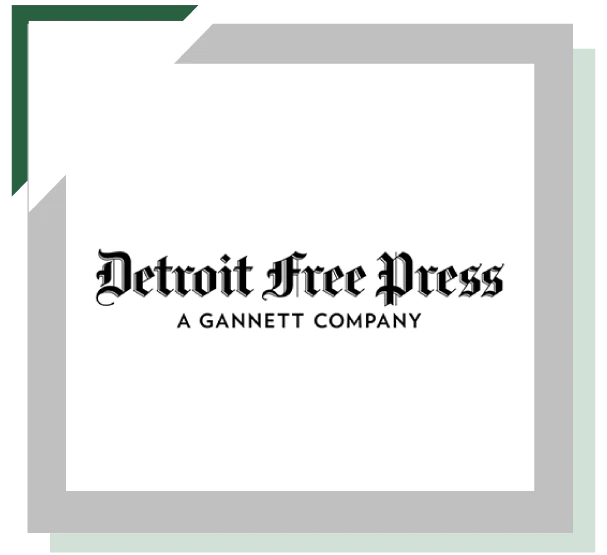 Detroit Free Press
Diversity Beyond Banks is Company's Way to Grow, August 2011
Total Security Solutions was featured in a Detroit Free Press article highlighting our successful growth and diversification into markets outside of banking.

The article captures our goal quite nicely when it states, "The firm prides itself on its ability to make a business more secure yet still inviting for customers and employees. That means spending a lot of time designing the right system for a workplace and using different kinds of materials, instead of using a cookie-cutter approach."
Read more about how Total Security Solutions got started and continues to succeed in the bulletproof glass manufacturing business.
Modern Marvels
"Keep Out", Season 16, May 2010
The crew of Modern Marvels, a History channel documentary show, spent a day at our facility in Fowlerville, Michigan filming and conducting interviews for a special on bank security. The episode addressed all aspects of bank security, but Total Security Solutions was the only company featured regarding the incorporation of bulletproof glass.
Our CEO, Jim Richards, spent the day showing the Modern Marvels crew around our facility and walking the crew through the bulletproof glass barrier manufacturing process. We discussed the most common bullet-resistant barriers, including arch window and baffle window systems. We also demonstrated how a bullet-resistant barrier system goes from a single sheet of bullet-resistant transparency – either acrylic, polycarbonate, glass-clad polycarbonate, or bulletproof glass – to a complete bullet-resistant barrier. Using a computer-driven manufacturing process, we're able to take a precise architectural CAD drawing and output all the required system components to their exact specifications.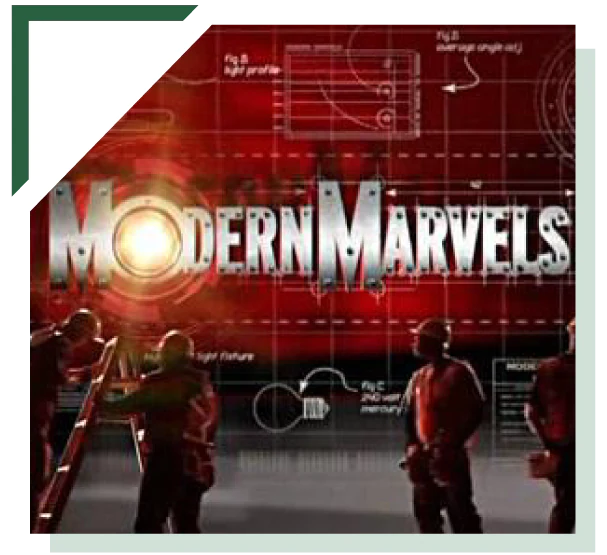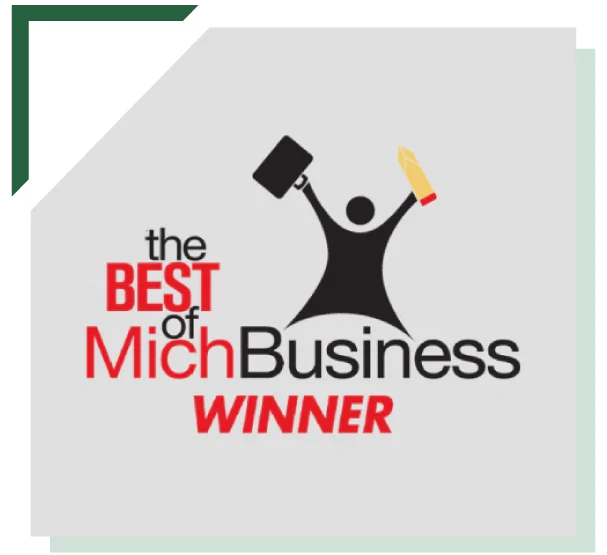 Best of Michbusiness Award
TSS is proud to have been honored by MichBusiness as a company that makes Michigan a "topnotch" place to do business.

The "Best of MichBusiness" award celebrates select businesses across the state that "provide valuable resources to assist in sustaining and fostering Michigan as a great place to work and live." Total Security Solutions is thankful to MichBusiness for recognizing them alongside so many other well-deserving companies.
2021 Award
2020 Award
2019 Award
Learn More About the Award
Metropolitan Detroit's – Best and Brightest Companies to Work For
This competition identifies and honors organizations that display a commitment to excellence in their human resource practices and employee enrichment. Organizations are assessed based on categories such as communication, work-life balance, employee education, diversity, recognition, retention, and more. It speaks volumes about our team to be recognized as an inclusive environment that values education and teamwork, and we're honored to receive an award that recognizes the collaborative culture we cultivate every single day.
Learn More About the award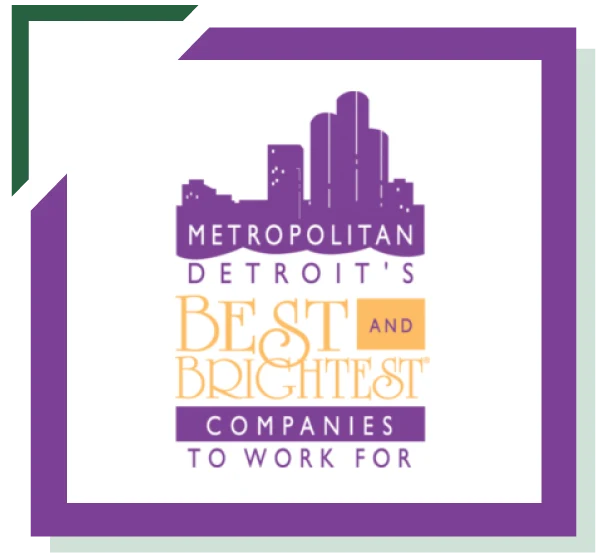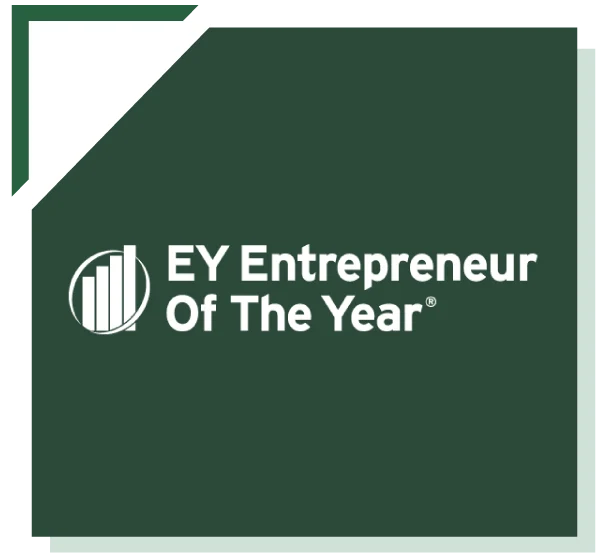 EY Entrepreneur Of The Year®
For 35 years, the Entrepreneur of the Year award has celebrated "audacious entrepreneurs who test the limits of the possible and catapult us to what's next and beyond."

Jim's drive to constantly grow, innovate, and improve every aspect of Total Security Solutions' certainly fits the spirit of the award, and we're proud to have this "audacious" entrepreneur leading our success. Congratulations, Jim!
2021 Finalist
2016 Finalist
MFG Excellence Awards – 2018 Manufacturer of the Year
Our CEO, Jim Richards, was awarded The 2018 John G. Thodis Michigan Manufacturer of the Year Award (Small Tier).
Each year the Michigan Manufacturers Association hosts The MFG Excellence Awards to recognize excellence in manufacturing by honoring those who make a positive impact in their community and their industry. Jim was selected by an independent panel of judges for his commitment to excellence and dedication to bringing security to the workplace.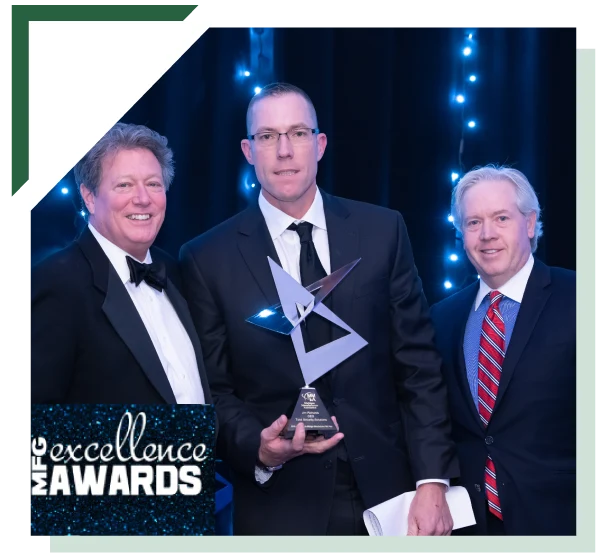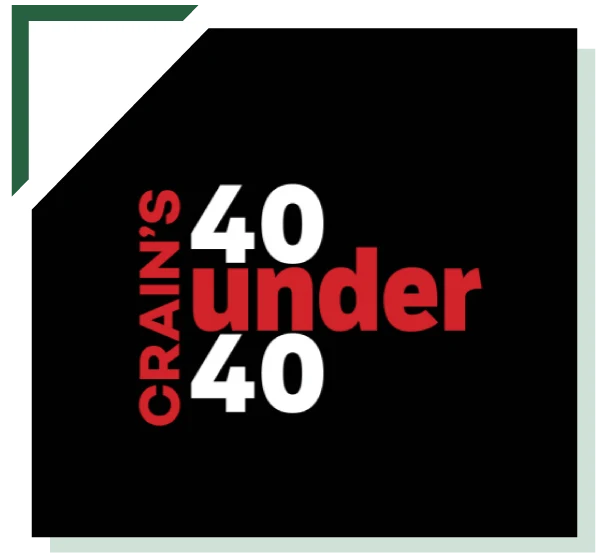 Crain's 40 Under 40 2015
Our very own Jim Richards was named to Crain's Detroit Business list of 40 Under 40 for 2015.

Crain's 40 Under 40 began in 1991 as a way to honor young professionals in Southeast Michigan who have made their marks before age 40. This year's winners launched successful companies, grew established firms, took on high-pressure projects, and gave a hand to those in the community.

Jim believes that TSS should function as more than "just a vendor" by providing consultative support early in the project, advising on best practices, and being easily accessible during every phase of the project. We congratulate Jim and the rest of the 2015 class 40 Under 40
Inc. 500|5000 Ranking 2014
Inc. 500|5000 is an exclusive ranking of the nation's fastest-growing private companies. The list represents the most comprehensive look at the most important segment of the economy—America's independent entrepreneurs. Companies such as Yelp, Pandora, Timberland, Dell, LinkedIn, and many other well-known names gained early exposure as members of the Inc. 500|5000.

The 2014 Inc. 5000 is the most competitive crop in the list's 32-year history. The average company on the list achieved a mind-boggling three-year growth of 516%. The Inc. 5000's aggregate revenue is $211 billion, generating 505,000 jobs over the past three years. Complete results of the Inc. 5000, including company profiles and an interactive database that can be sorted by industry, region, and other criteria, can be found at www.inc.com/inc5000.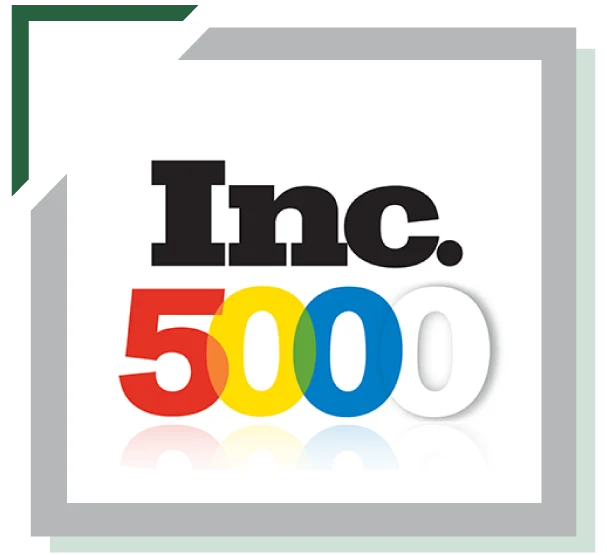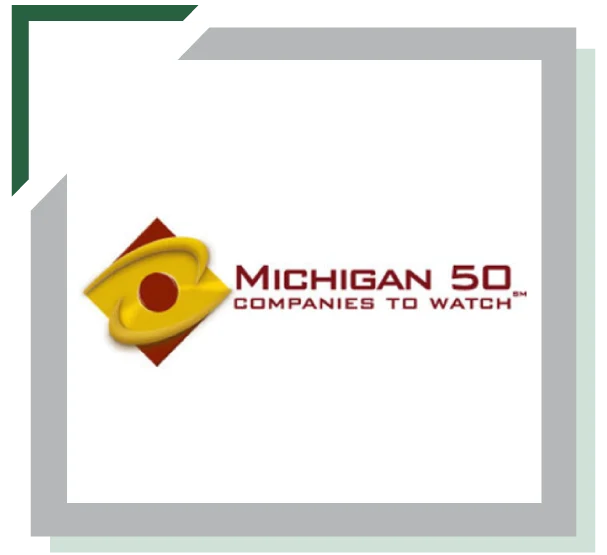 Michigan 50 Companies to Watch 2012
We were recognized as one of the 2012 "Michigan 50 Companies to Watch," an awards program sponsored by the Edward Lowe Foundation and presented by Michigan Celebrates Small Business.

"Michigan 50 Companies to Watch" are second-stage companies that represent all regions of the state and a diverse range of industries. To qualify, Total Security Solutions had to demonstrate exceptional entrepreneurial leadership, creation of innovation or use of innovation in creative ways, and sustainable competitive advantage.

Throughout the last three years, we've experienced tremendous business growth. In 2012, the company had invested in significant capital improvements to ensure long-term growth, including doubling our facility to 24,000 sq. ft. and investing over $80,000 in new equipment. We have since then continued to grow and improve.