Bulletproof Security for Corporate Facilities
Total Security Solutions provides bullet-resistant barrier system security plans for corporate offices and facilities.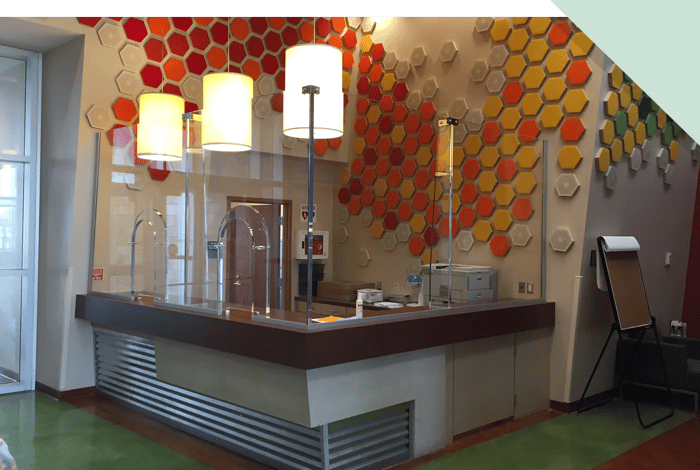 BETTER OFFICE SAFETY & PROTECTION
At one time, corporate security focused primarily on C-suites and front-door access control. As workplace violence continues to evolve, more corporate settings are adopting a layered security approach—and applying it throughout their facilities. You really need to look at the entire facility, think about all the reasons that location might be targeted, and think in layers if you want to protect the people working there.
In most business settings, physical security is either absent or insufficient. Total Security Solutions helps businesses come up with a comprehensive system for addressing security concerns.
See some examples below of recent work we've done to help secure corporate facilities.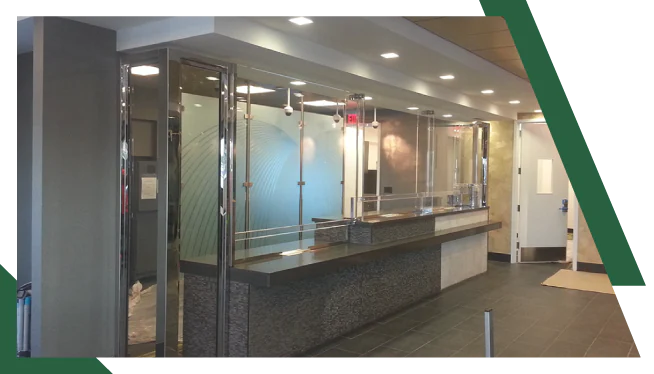 corporate Institutions Count on TSS for Customized Bulletproof Barriers
Do you have questions about how we can secure your facility while maintaining the aesthetics?