Examples of Bulletproof Security for Corporate Facilities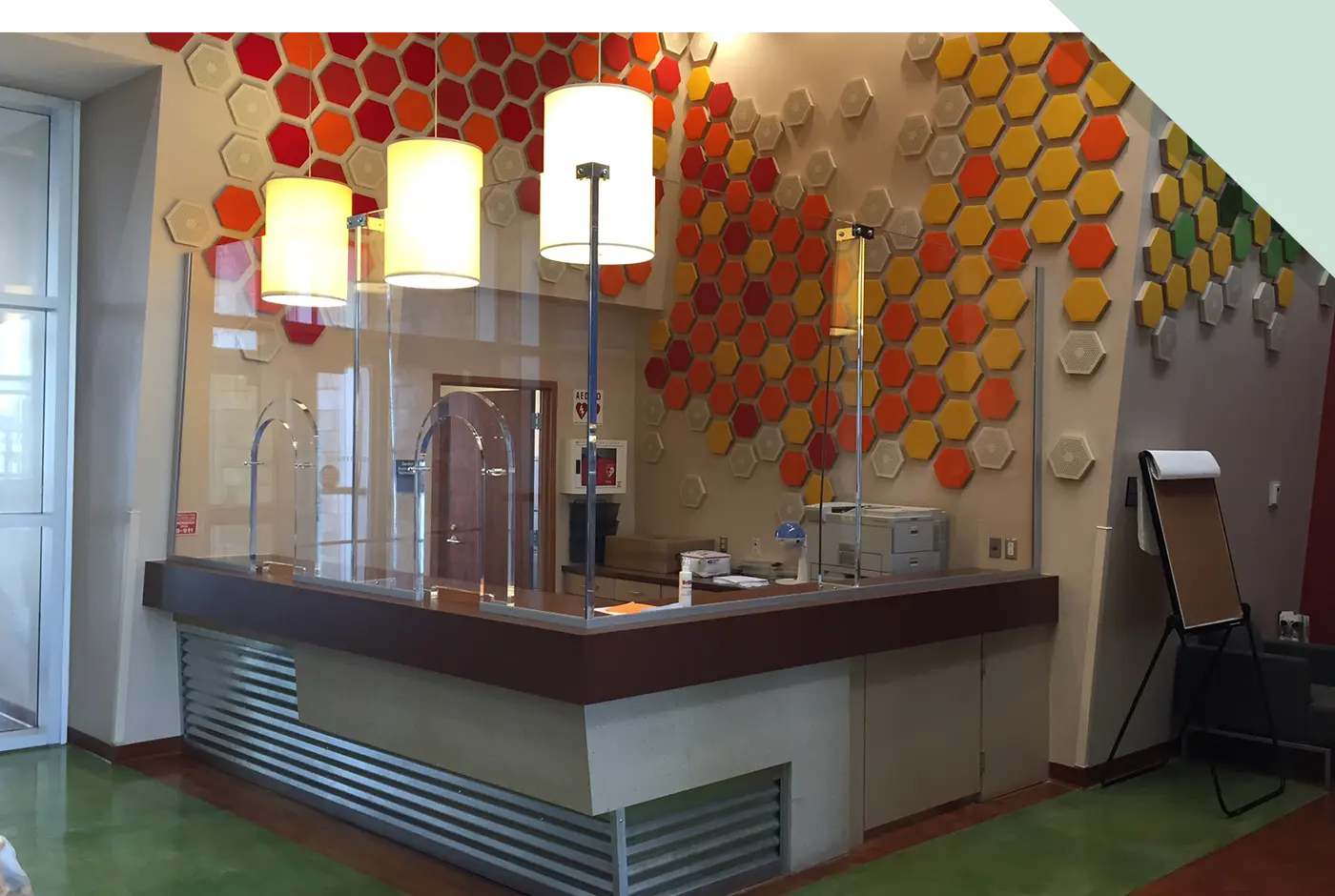 UNITED WAY YOUTH CENTER
When Total Security Solutions was contact by United Way, it became obvious that there were competing demands with the project. The facility requiring the barrier was a Youth Center in an "at-risk" area, so it was necessary to control access. The budget, however, was extremely limited. Total Security Solutions was able to craft a bullet-resistant system that met the security needs without blowing the budget. The most notable element of cost savings was in the installation of the barrier as the client could not afford the barrier as well as the installation costs. The Total Security Solutions' team felt that it was important to help this client get the barrier in place right away so with one of the team experts on the phone, the client was able to install the barrier himself.
BETTER MADE - DETROIT, MI
Better Made Snack Foods has been making potato chips and other snacks in their Detroit-based factory for nearly 80 years. The factory building, built in 1930, has a public-facing lobby where anyone can come in to purchase chips or other snacks in bulk. TSS was recently hired to retrofit a bullet-resistant barrier into the lobby. The project included a special request from Better Made: a customized package passer that could accommodate large boxes of potato chips.
BROWN-FORMAN CORPORATE HEADQUARTERS
When the leadership at Brown-Forman identified that there were potential business reasons to implement a bullet-resistant barrier, it was determined that the entire lobby area required security. The design had to blend the necessary security with an aesthetically pleasing barrier to make visitors still feel welcome. In order to accommodate the intended look and feel, Total Security Solutions installed oversized bullet-resistant glass panels in a butt-glazed system and implemented speciality hardware to give a bit more polish to the end product. Additional project requirements for the bullet-resistant barrier system mandated that the entire lobby wall be screened off, securing access to the elevator and conference areas.