Examples of BULLETPROOF Solutions for Law Enforcement Facilities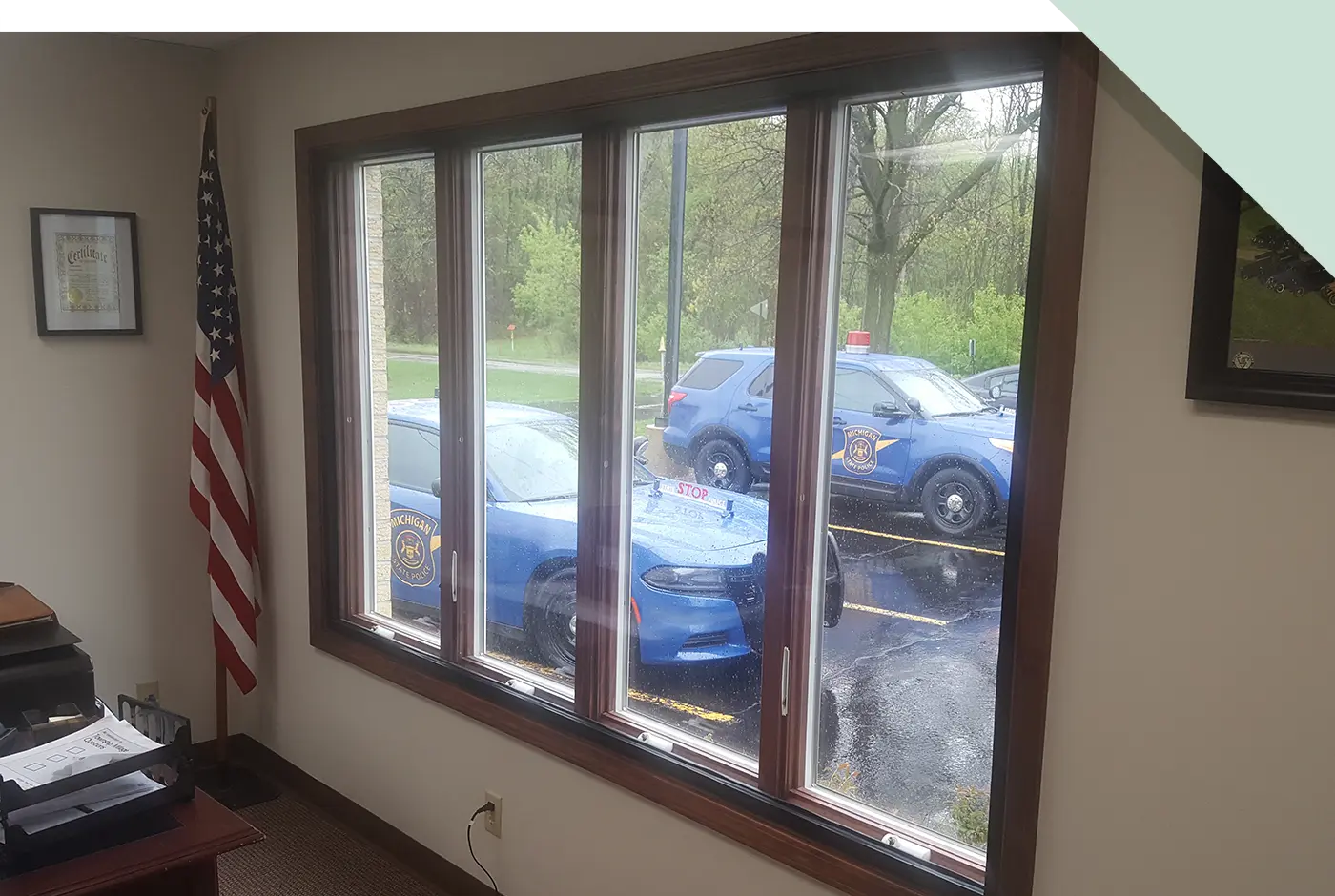 HARRIS COUNTY POLICE DEPT. - BAKER JAIL
The Harris County Jail boasts a large and complex free-standing store front system that makes a statement to all who enter. Some of the more notable features of this bullet-resistant system are its height and the related side anchoring solution. The barrier is approximately 12' high and supported at the ends rather than being secured to the ceiling. The Total Security Solutions' team was able to provide a design solution that incorporated existing desks as well as created additional workspace. The double door entry was also outfitted with an electric strike allowing for tighter access control.
TUSCALOOSA COUNTY SHERIFF'S OFFICE
Sometimes a project just has to get done, no matter what. In the case of the Tuscaloosa County Sheriff's Office, the new bullet-resistant barrier needed to be in place within a 2-day period. This was a tall order as the previously installed system also needed to be completely removed and the new barrier fitted and installed, all while working around normal operations. The client was absolutely set on eliminating an impact to normal operations. In addition to the tight timeline, Total Security Solutions needed to work with another supplier handling the millwork to coordinate timing of the installation.