Bullet-Resistant Acrylic Doors
Completely clear, this door provides bullet-resistant security and adds visibility that both customers and employees value. A solid bulletproof frame completes this installation, delivering protection designed to withstand ballistic attacks up to UL Level 3 standards. Offices, schools, financial centers, and similar facilities choose ballistic acrylic doors for their excellent light transmission and ability to be customized for any space.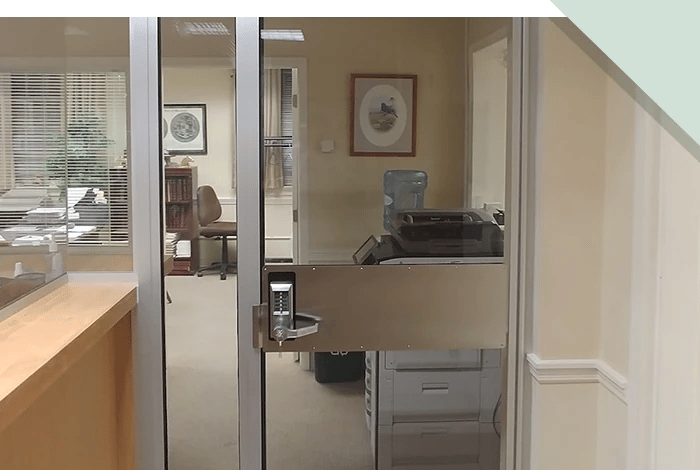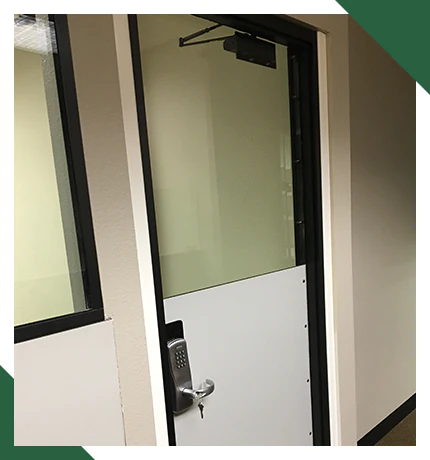 Acrylic Safety Door Features
Made of single-layer acrylic sheets, these doors come in standard sizes 3/0 x 7/0, 3/0 x 8/0, and 6/0 x 7/0, with double doors and custom sizing available upon request. Proper framing is essential to guarantee the doors' ability to prevent damage from ballistic attacks, and your TSS consultant can help you determine the right frame choice for your security system.


Care
It's important to note that acrylic cannot be cleaned with traditional ammonia based "glass" cleaners. Though its bulletproof abilities will not be compromised, using certain chemical cleaners will cause unsightly crazing that ruins the look of your entryway.


Hardware
Standard door hardware consists of a Schlage lever cylindrical lockset, heavy-duty continuous geared hinge, overhead surface closer, and an anti-jimmy plate as needed.


Bulletproof protection
Tested to UL Levels 1-3, these bulletproof acrylic doors can stand up to the threats facing most offices, retail businesses, government buildings, and more.
View detailed information on our product specifications page.
Need help finding the right solution
for your project?
Get free advice from our ballistic experts.