Ballistic Glass Doors
All-glass doors in the "frameless" style are a hallmark of modern, sophisticated office design. Now, you can install bulletproof glass doors with the same full-vision, stunningly clear look as their non-ballistic counterparts. TSS developed the world's first ballistic glass security doors for interior use, fabricated with a frameless design that can withstand firearm attacks.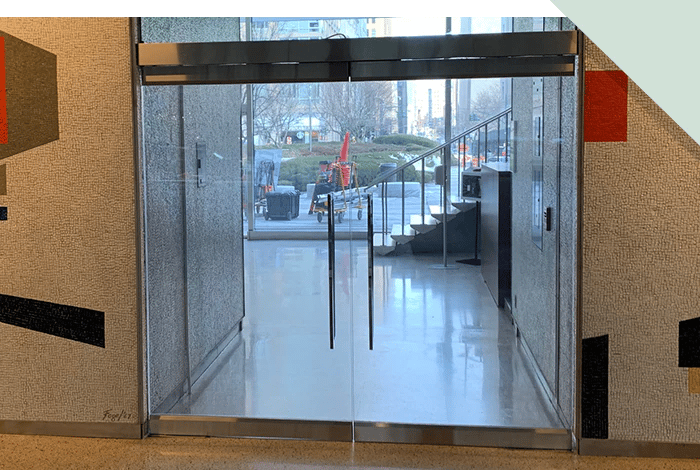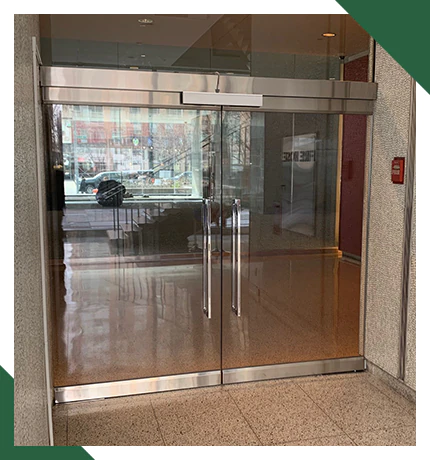 Designing Bulletproof All-Glass Doors
The design and fabrication process to perfect these frameless glass doors was long - but worth it in the end to be able to offer a uniquely protective and aesthetically pleasing product to our commercial customers. These doors are fabricated using GCP 1250 and are meticulously designed and cut according to your exact specifications. Standard sizes 3/0 x 7/0, 3/0 x 8/0 and 6/0 x 7/0, with double doors and custom sizes available upon request.
Most people will not be able to tell the difference between regular glass and this bulletproof alternative, until their safety is at risk. By investing in secure glass doors, you help maintain a welcoming work environment for your staff while ensuring their wellbeing in the event of an emergency.


Benefits of Glass Security Doors
Clear light transmission and high visibility
Sleek design that complements modern office aesthetics
Low risk of being damaged by cleaners, dings, or scratches
Protection from both ballistic attacks and forced entry
Hardware
Standard door hardware consists of top and bottom mounting brackets, pivot hinges, surface closers, locking mechanisms, and pull handles.


Bulletproof protection
These unique glass doors have been tested to UL standards for bulletproof protection Levels 1-3, making them the first frameless glass security doors with ballistic protection as well as forced-entry protection.


View detailed information on our product specifications page.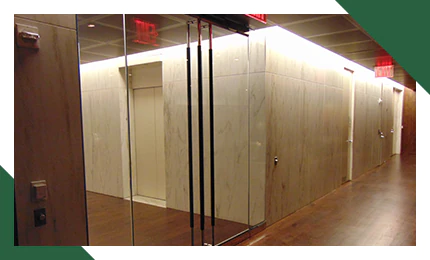 Need help finding the right solution
for your project?
Get free advice from our ballistic experts.