In the midst of a busy trade show season, the Global Security Exchange (GSX) certainly stands out as one of our favorites. This year, over 11,500 attendees came together in Atlanta for one of the security industry's most anticipated events. Security management professionals had endless opportunities to collaborate, learn, and discuss the most pressing issues in security today. Over the course of three busy days, the show hosted hundreds of education sessions on topics like risk-based decision-making, access control, security operation centers, video management systems, the effectiveness of metal detectors, and much more! The show floor bustled with 414 exhibitors, all ready to share the latest security trends and solutions.
The TSS team was hard at work even before the show officially opened. The night before, we were a proud sponsor of Texas Night 2022. Hosted by Friends of Chuck (a professional security network group), Texas Night is a massive pre-show party for GSX attendees to mingle and preview some of the GSX exhibitors. Here, our team decided to include a more interactive element to our usual booth. The TSS team cooked up a special interactive activity for Texas Night attendees. Attendees were challenged to take a swing at a 2x2 piece of all polyacrylic ballistic glazing. No one was able to even make a dent, despite their best efforts.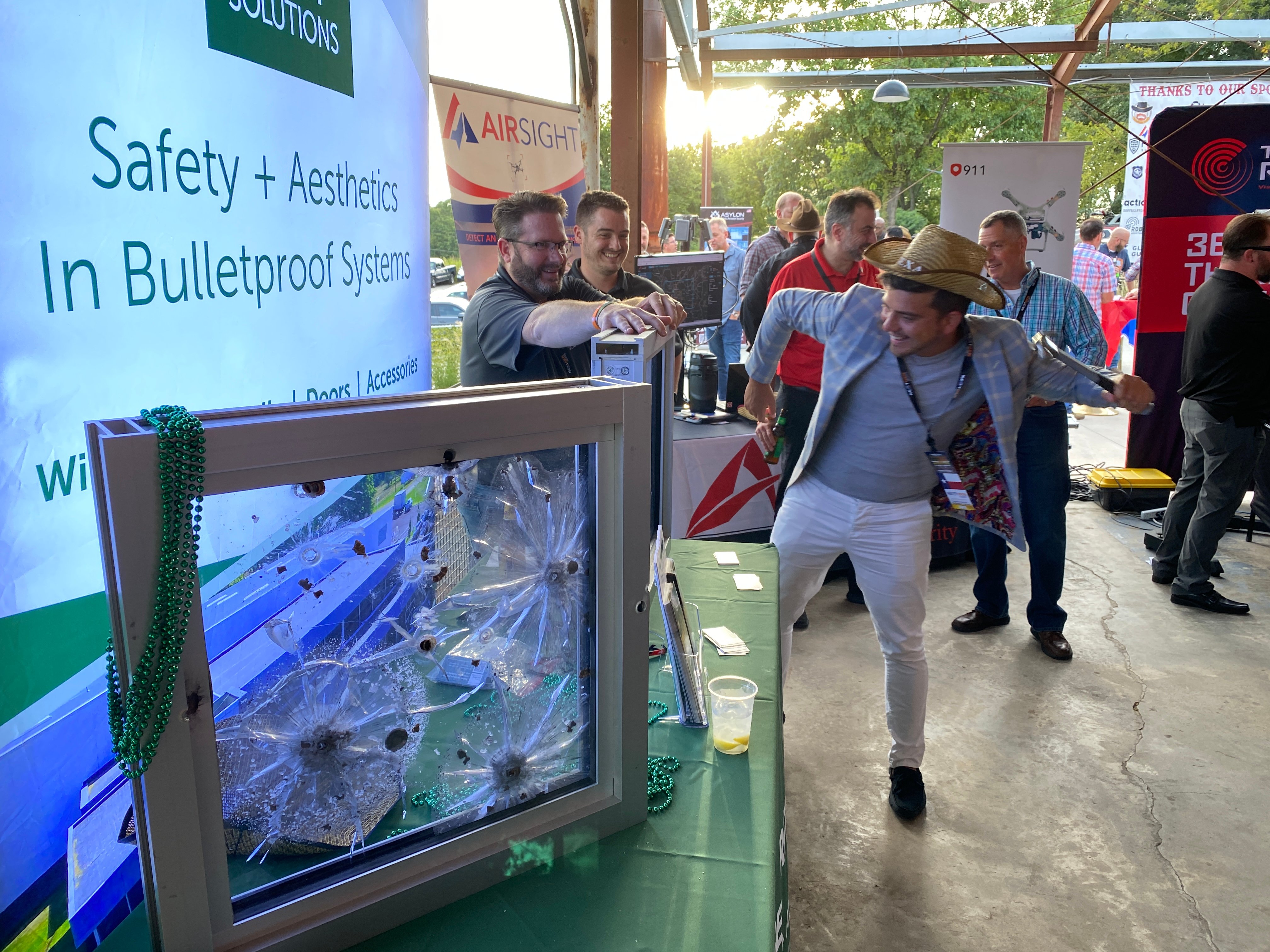 Bright and early the next morning, our ballistic experts were on the GSX show floor, eager to share our industry knowledge and talk through attendees' most challenging security problems. Our booth featured several ballistic glazing samples, including shot Laminated Polycarbonate (LP 1250). Visitors found the polycarbonate to be a helpful visual since it clearly demonstrates how the material "catches" the bullet, leaving the fragments suspended within the glazing. We also had a number of handheld samples of glazing and ballistic fiberglass as visual aids.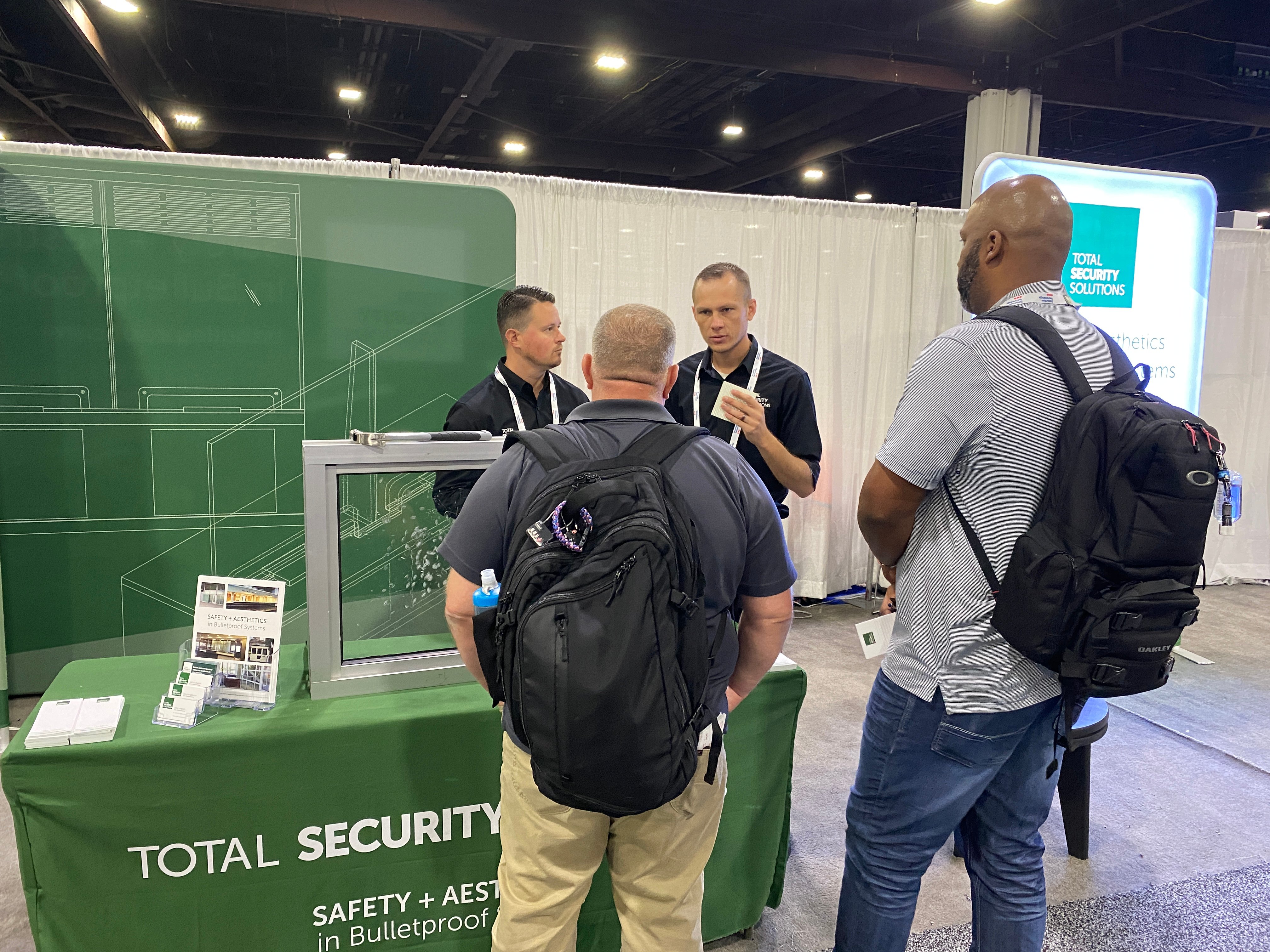 Visitors left the TSS booth with lots a variety of free resources, including a chart on the 8 Levels of Bullet Resistance, a Capabilities Flyer, and a QR code to quickly reference data sheets, CAD files, 3-part spec sheets, and drawings in the resource section of our website. In the background, a TV ran footage from a live fire product demonstration, similar to this webinar for corporate settings.
We had an amazing time at GSX 2022 and got to connect with so many industry professionals. We're already looking forward to 2023! Until then, be sure to visit our events page for news on the upcoming conferences and shows. We'll see you out there!