Bulletproof Security for Hospitals And Healthcare
Total Security Solutions provides bullet-resistant barrier system security plans for pharmacies, healthcare facilities, and hospitals.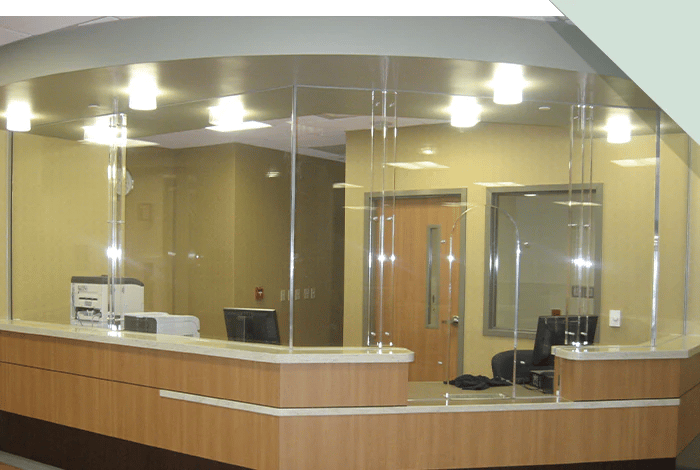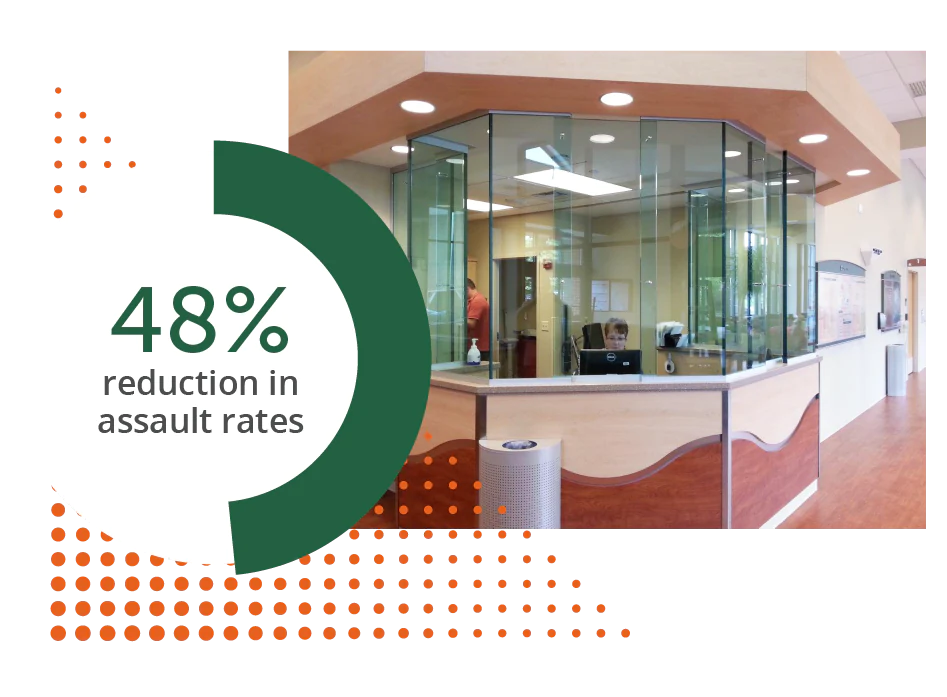 Preventing Workplace Violence in Healthcare.
TSS Delivers Customized Bulletproof Protection For Hospitals, Clinics, and Pharmacies
We know that health care and social workers face more workplace violence than those in any other industry. Part of maintaining a safe environment for patients, visitors and staff, is looking at everything from training to hospital emergency preparedness, and physical security features – like bulletproof barriers.
See some examples below of recent work we've done to help secure healthcare facilities.
What Our Partners Are Saying
TSS came on Monday, measured, and then the following Monday they did the install. Because it was very seamless we looked really good to our client..."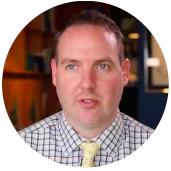 Luke Baus,
Architect, Project Architecture Ltd.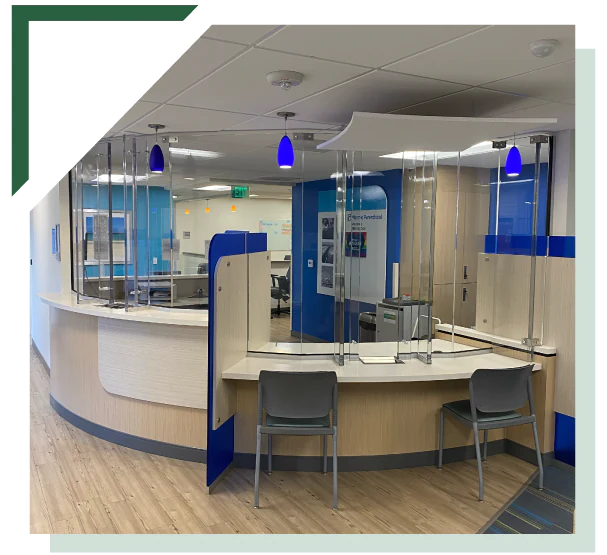 Safe barriers that actually help customer service.
From site survey to installation, our bulletproof experts will handle every detail of your project. Our bulletproof barriers are customized to provide protection while maintaining a welcoming atmosphere and easy communication.
SERVICES INCLUDE:
Custom barrier design & fabrication
In-House Engineering and design
UL-Tested Level 3 & 4 aluminum frames
Full service nationwide installation
A Custom Security Solution
Our Proven Process Makes it Easy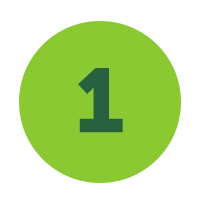 ASSESS
We draw from our vast project experience to help you assess your security needs and select the right materials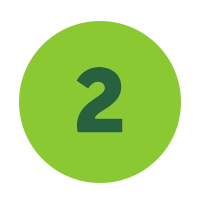 Plan
We design every component using exact field measurements so you get the perfect fit for your facility.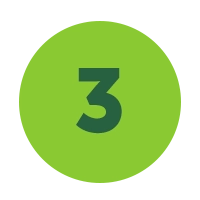 PRODUCE
Our production time can't be beat, and we carefully inspect every component at our in-house facility before delivery.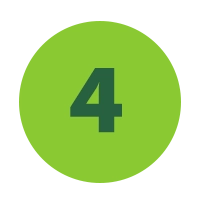 Deliver
We install your barrier quickly without interrupting your daily operations. The end result blends seamlessly with your architecture.
Fast Quotes, Responsive Customer Service
Our 30 years of industry experience help us deliver the customer service, unmatched speed and customization capabilities that have made us an industry leader. Contact either of us to get started on your project.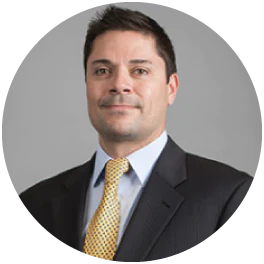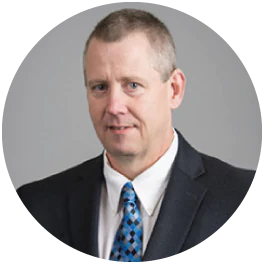 The Five Components to A Bulletproof Barrier
Bulletproof glass
plays an integral role in every barrier project, but it's equally important to consider the surrounding materials. As you weigh the options, you'll want to take a close look at other features that may need to have bullet-resistant qualities including: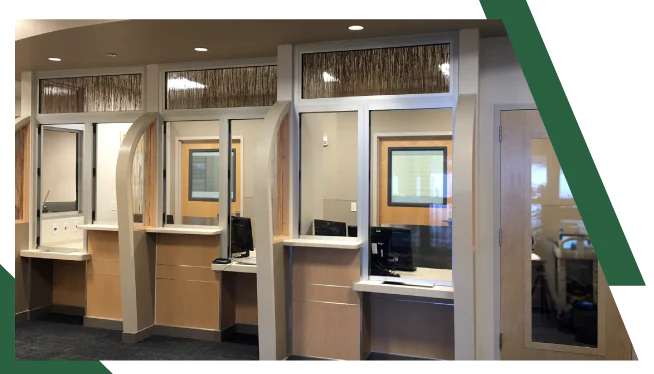 Healthcare Institutions Rely on TSS for Customized Bulletproof Solutions
Do you have questions about our company, products, or technology?
We'd love to hear from you!