Many in the security industry–from security consultants to bullet proof window manufacturers–have been somewhat disappointed by the Senate's "Assault Weapons Ban of 2013." Introduced in late January, this legislation largely focuses on certain types of firearms, magazines, and ammunition. While no one relishes the thought of would-be bandits or the dangerously mentally ill stocking up on these items, many security experts point out that these items are implicated in very few crimes. The concern is that this renewed ban amounts to little more than "security theater"–a law with limited bottom-line impact on public safety, but which gives people the sense that "someone is doing something."
HIGH-CAPACITY MAGAZINES AND BULLET PROOF WINDOWS
An assault weapon with a high-capacity magazine loaded with armor-piercing bullets would obviously pose a grave threat to almost any consumer-grade bulletproof window. For example, a Level 8 bullet proof window is designed to withstand five shots from an AK-47 assault rifle. Such rifles are conventionally chambered for a 7.62mm bullet–which is roughly three times heavier than the 5.56mm bullet of the AR-15 style rifle (the most common assault rifle in the United States). Logic dictates that an AR-15 with a 15 or 30 shot magazine would ultimately penetrate even this bullet proof window, making any attacker with a few minutes to pop in to his local sporting goods store a grave threat.
BULLET PROOF WINDOWS SEE FEW ASSAULT WEAPONS
Nonetheless, in his decades spent designing and installing bullet proof windows and systems, Total Security Solutions vice president Jim Richards has found very few clients at all concerned about this scenario. In fact, Jim has never had one of his bullet proof windows shot with the sort of military-style gear included in this new legislation.
"It's not like people walk in and, because they have a thirty-round clip, they fire thirty rounds into the bullet proof window," Jim explains. "They don't even fire five rounds into the barrier. Even the armor piercing bullets–they're certainly a threat, but we don't see people using them in crimes. Usually, it's somebody with a pistol. Statistically, it's pretty clear that handguns are the threat in armed robberies."
Jim goes on to note that most financial institutions, convenience stores, and other frequent targets for armed robbery favor Level 1 through 3 bullet proof windows and systems. Such systems have little hope in thwarting armor-piercing bullets, but are perfectly suited to the small and large caliber pistols used in more than 90 percent of all armed robberies.

Learn more about bulletproof windows and protection provided by security glass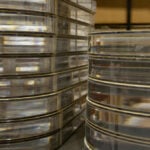 Although people flip-flop interchangeably between the phrases "bulletproof glass" and "bullet-resistant glass," they tend to be talking about the same thing: Bullet-resistant windows are primarily made of extremely durable, optically clear plastic. In the security industry, we say "bullet-resistant," because there really is no such thing as truly "bulletproof" window …