Bulletproof Solutions for Banking Facilities
Total Security Solutions understands that your corporate facilities are some of your most important assets and we can provide everything you need to protect that investment.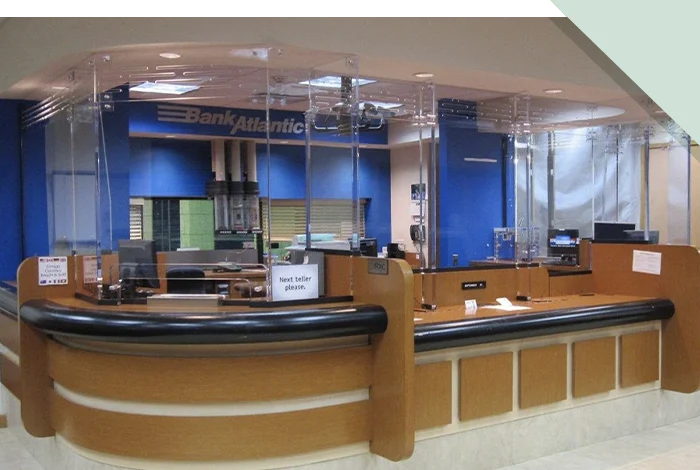 SUPERIOR BARRIERS THAT DON'T GET IN THE WAY
PROTECTION YOU NEED. BEAUTY YOUR CUSTOMERS EXPECT.
You place customer service at the top of your priorities, so you need a professional-looking barrier system that's both secure and attractive. At TSS, we approach your barrier as a system that fits within the whole scope of your business—providing protection that also fits the aesthetics and the workflow of your environment.
Take a look at these examples of our bullet-resistant barriers for banks. We think you'll love what you see.